Acne, breakouts, pimples, blemishes, call them whatever you want, but one thing we can ALL agree on is that they're a complete pain in the butt! Breakouts can form from a number of things from a bad diet, to genes, oily skin, or just hormones, but this DIY tea tree scrub for face & body acne can actually banish those unsightly bumps!
Tea tree oil is one of the best anti-acne oils because it's a natural antibacterial and antimicrobial agent which gets deep into the skin to cleanse and prevent any future breakouts. Tea tree oil also treats already there breakouts by reducing the size and redness of the bumps (tea tree oil is also a natural anti-inflammatory!).
This DIY tea tree scrub is super easy to whip up and, when used on a regular basis, can eliminate breakouts as well as prevent them!
DIY Tea Tree Scrub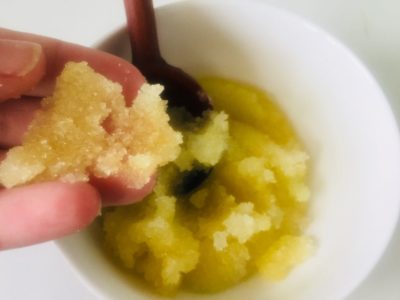 You'll Need:
1/3 cup fine sea salt
4-7 drops tea tree oil
raw, organic honey
Directions:
In a small bowl, mix in sea salt with the tea tree oil.
Now add a little honey at a time until you get the right consistency. The consistency should be that of a scrub!
Stir well until all ingredients are incorporated.
Use on your face or body by massaging into wet skin in slow, circular motions.
Rinse off and pat dry.
Repeat 2-3 times a week.
Benefits: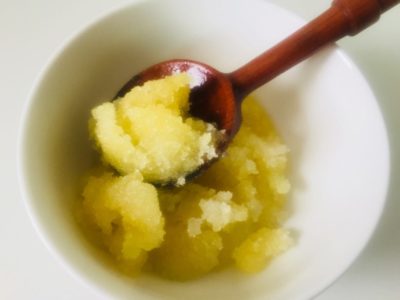 Sea salt is a natural exfoliant and will rid the skin of dead skin cells which can actually cause acne. Salt is also naturally drying, making it an excellent ingredient for those with breakouts.
Tea tree oil is antibacterial, anti-microbial, and anti-inflammatory, making it one of the best essential oils for acne and breakouts.
Honey is a natural cleanser and, like tea tree oil, also has antibacterial, anti-microbial, and anti-inflammatory properties.
Like this post? Share and Pin 🙂