Say goodbye to oily skin and acne thanks to this all natural DIY thyme toner! Natural, homemade products are something which we should all learn to make because of their incredible benefits! No artificial dyes or preservatives, no fragrances, no alcohols, and no unpronounceable ingredients!
This DIY thyme toner only requires a few (all natural) ingredients, and works for all skin types, specifically oily, acne prone, and aging skin. Use this toner once or twice a day – once in the morning, and once before bed to smooth skin, prevent excess oiliness, and stop breakouts!
DIY Thyme Toner Recipe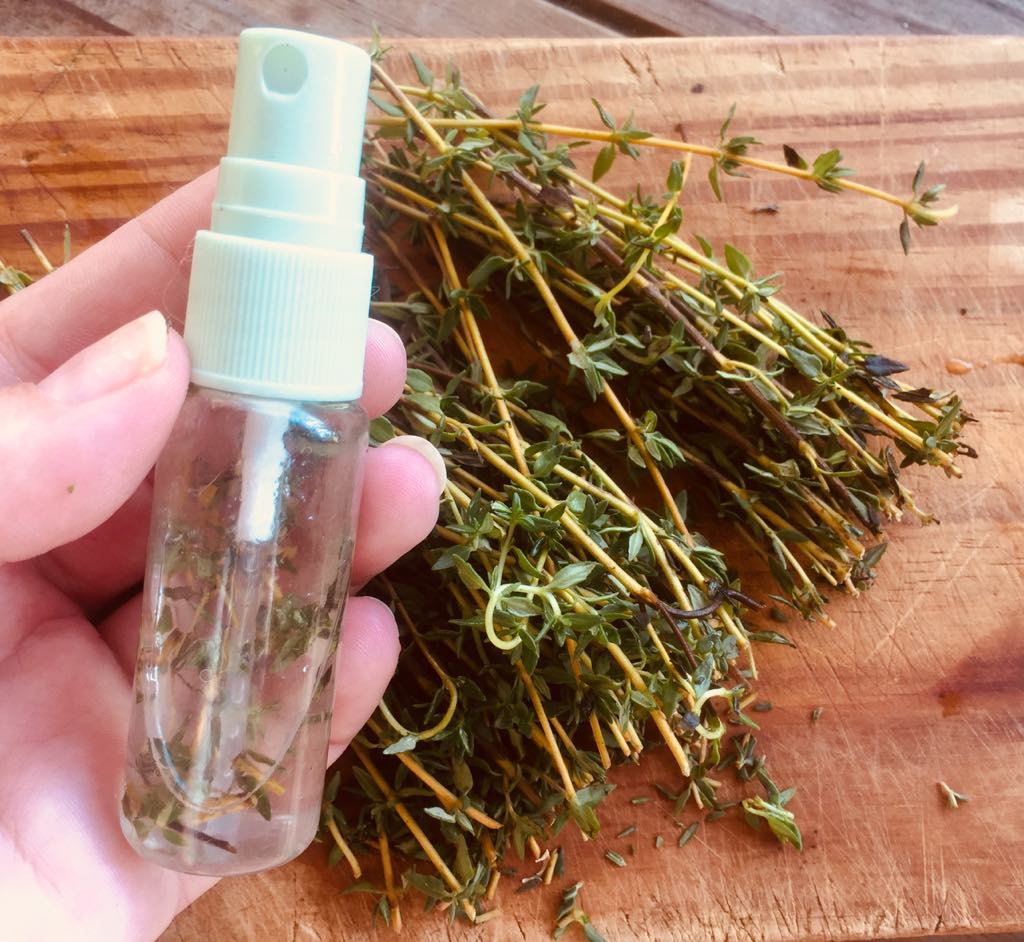 You'll Need:
1 cup witch hazel
2 tbsp fresh or dried thyme
glass jar
coffee filter
Directions:
To a clean, sterilized jar, add the witch hazel.
Add the fresh or dried thyme to the jar and let steep for a day or two in a cool, dark place.
In the end, your thyme toner should be amber in color.
Strain the liquid through a coffee filter to remove the thyme, and pour the strained liquid back into the jar.
Your DIY thyme toner is now ready to use!
You can pour some into a small pump bottle and spray directly onto the skin or leave in the jar and pour onto a cotton pad!
Benefits of DIY Thyme Toner:
Gets rid of excess oiliness.
Prevents breakouts.
Smooths skin.
Anti-bacterial and anti-fungal.
Prevents redness and inflammation.
Calms red, irritated skin.
Gentle enough to use every day!
Like this post? Share, Pin, and Comment Below 🙂