This anti-aging, skin smoothing homemade coffee cleanser deeply cleanses and leaves skin super smooth, awake, and glowing! As always, all natural ingredients go into this homemade cleanser! We love this homemade coffee cleanser because it's super easy to make, doesn't require many ingredients, and will leave skin glowing after just one use!
This recipe uses only two ingredients: freshly brewed coffee and castile soap. Castile soap is used in tons of homemade beauty products and is all natural. Specifically in recipes that require suds (such as cleansers or shampoos), castile soap is super beneficial, so make sure to stock up!
Coffee is a natural energizer which works to cleanse the skin, de-puff, and prevent fine lines and wrinkles. So next time you have some leftover coffee, whip this recipe up!
Homemade Coffee Cleanser Recipe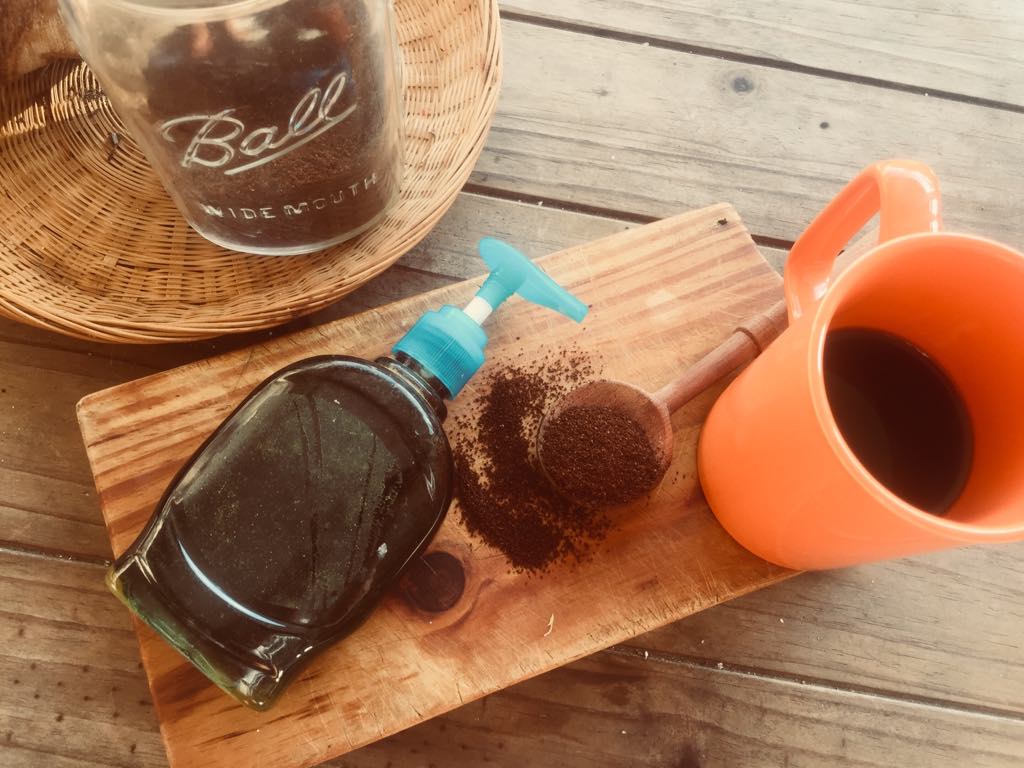 Ingredients:
1/2 cup brewed coffee (cold)
1/2 cup liquid castile soap
Directions:
To a clean pump bottle, add the cold brewed coffee and the liquid castile soap.
Stir really well until both liquids are well incorporated.
Your homemade coffee cleanser is now ready to use!
Pump about a quart-sized amount into your palms and massage into wet skin.
Rinse off and pat dry.
Gentle enough to use every morning and night.
Like this post? Share, Pin, and Comment Below 🙂