A tinted moisturizer is the perfect combination between moisturizer and foundation, especially during hot, humid summers. There's nothing more icky feeling that a caked-on face of makeup while sweating, so that's why a tinted moisturizer is really your best friend. If you happen to stroll through the beauty isles, you'll notice hundreds (ok, maybe like 10-15) of different tinted moisturizers all promising different things. The problem with that though is that they can cost a pretty penny, and then you may not even like it!
What you SHOULD be doing is making your own tinted moisturizer. I'm sure we all have tons of foundation bottles laying around either because they weren't the right shade or maybe because you bought a new one. So why not put all that extra foundation to good use instead of wasting more money and more product? This DIY tinted moisturizer does just that – helps you save your products, your money, AND your skin!
DIY Tinted Moisturizer Recipe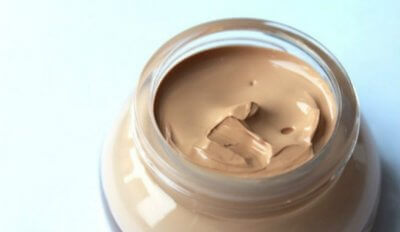 You'll Need:
a few drops of foundation
a few drops of moisturizer
Now get to mixing! Mix a little bit of foundation with a little bit of moisturizer either on the back of your hand or in a little clean pot. Add more moisturizer to make it lighter, or add more foundation to make it darker: you have complete reign!
Once you've figured out your perfect shade, make a bigger batch and transfer to a clean makeup container for everyday use!
The best part is that you can totally customize this DIY tinted moisturizer every time you make it!
During the summer, you may want a lighter moisturizer with a higher SPF, so mix that in with your darker foundation (for a bit of color of course!). You can also add in a few drops of sunscreen!
During the winter, you may want a creamier, more hydrating moisturizer and not so much SPF! Mix that in with your favorite foundation shade and you're good to go!
Bonus:
If you have a luminizer/highlighter laying around, add a few drops of that to your DIY tinted moisturizer to make a glowing moisturizer that's perfect for the summer!
If you like this post, don't forget to share 🙂