Making your own wrinkle serums is SO cheap and easy, you'll wonder why you've been spending hundreds of dollars on store bought serums! This DIY wrinkle serum contains vitamin E, which is one of the most effective and strongest oils when it comes to preventing and reversing wrinkles and fine lines. Vitamin E oil is packed full of, you guessed it, vitamin E, which is crucial for filling in lines and wrinkles. Along with almond oil, rosewater, and aloe vera gel, this DIY wrinkle serum will kick some serious wrinkle butt!
DIY Wrinkle Serum Recipe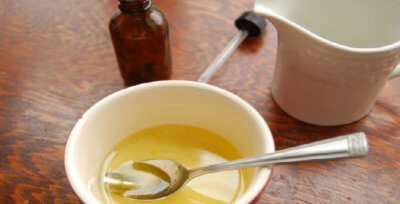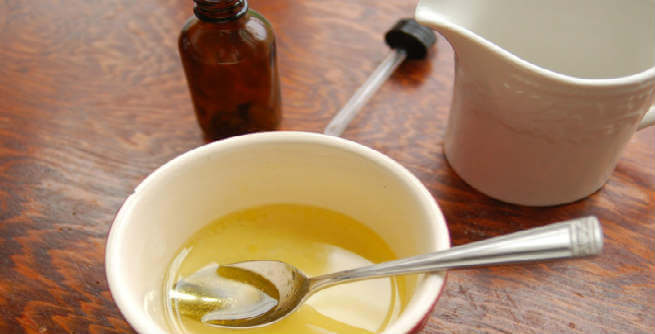 Ingredients Needed:
2 tbsp aloe vera gel
2 tbsp rosewater. Learn how to make your own rosewater.
1 tsp almond oil
2 vitamin E capsules
Directions:
In a vial or a small serum bottle, add in your aloe vera gel and rosewater. Shake well until combined.
Then, add in the almond oil and 2 vitamin E capsules by puncturing them.
Shake well yet again and use every night before bed to prevent and stop wrinkles and fine lines.
Benefits of DIY Wrinkle Serum Recipe:
Aloe Vera has powerful healing properties and reduces the appearance of scars, dark spots, and sun spots, which in turn make the skin look younger and more supple.
Rosewater is packed full of vitamins and nutrients which nourish the skin as well as tones in. Rosewater balances the skin's pH therefore normalizing oil production.
Almond Oil penetrates deep into the skin to fill in lines and wrinkles as well as hydrate. Wrinkles and fine lines are made when the skin looses its elasticity due to loss of moisture, therefore almond oil replaces that loss and over time, brings back skin's elasticity.
Vitamin E Oil is one of the most powerful anti-wrinkle oils because it reacts directly to wrinkles and fine lines by filling them in, hydrating dry, parched skin, and smoothing bumping skin.
All of the ingredients above together, make for the ULTIMATE anti-wrinkle serum. Use every night before bed by dabbing a small amount onto your finger and apply all over face. A little goes a LONG way!
Will keep at room temperature.
If you like this post, don't forget to share 🙂