This super powerful and all natural homemade hemp oil avocado face mask recipe is SO easy to make and will leave your skin feeling soft, silky, and hydrated. As the weather starts getting cooler, our skin tends to dry up which in turn can accelerate wrinkles and fine lines. Keep them at bay with this homemade hemp oil avocado face mask that deeply hydrates, softens, and prevents wrinkles and fine lines.
Homemade Hemp Oil Avocado Face Mask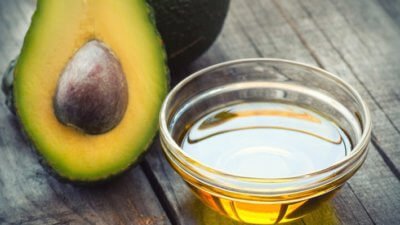 This mask is really great because it only uses three ingredients and will work for all skin types! Be it that you have oily, acne prone, dry, or combination skin, this face mask will leave your skin soft and glowing.
Benefits:
Avocados are packed full of antioxidants which help protect the skin. They also contain vitamin C which help to create elastin and collagen, slowing down the signs of aging. Helps repair damaged skin cells and soothe redness and irritation.
Hemp Oil is amazing at reducing redness as well as reducing acne scars and dark spots. Non-comedogenic, hemp oil will never clog your pores, so you don't have to worry about breakouts.
Lemon Juice is a natural whitener and exfoliant, and can reduce acne scars and dark spots, but it will also brighten dull skin.
Ingredients:
1/2 ripe mashed avocado
1/2 tbsp hemp oil
1 tsp lemon juice
Directions:
In a small bowl, mix all ingredients together.
Apply to a clean face and leave on for 10-15 minutes.
Store any leftovers in the fridge for up to 2 days.
Use 2-3 times a week to reduce scars and spots, prevent fine lines and wrinkles, and smooth and soften skin.
If you like this post, don't forget to share 🙂