If bi-weekly or monthly spa facials just aren't in your budget (and let's be honest here, they're not in the budget for most of us!), then this super simple homemade honey lemon face mask is right up your alley! Formulated with just two simple ingredients, this powerful homemade honey lemon face mask will gently slough off dead skin cells, brighten and soften skin, and get rid of blackheads. Leave this mask on for 20 minutes and your skin will look and feel like just like it would after an expensive facial!
Homemade Honey Lemon Face Mask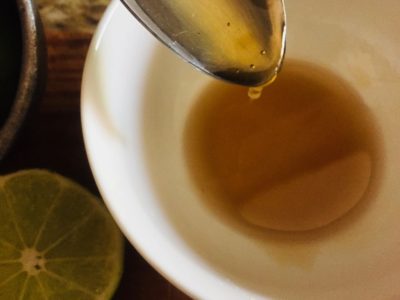 Ingredients Needed:
the juice of half an organic lemon
1 tbsp raw honey
Directions: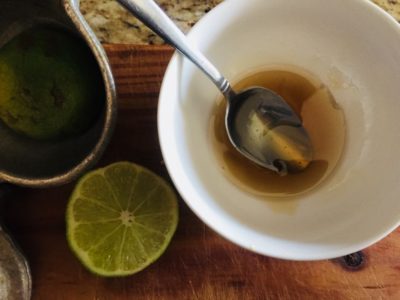 To prep your skin for this homemade honey lemon face mask, boil some water in a pot and pour it into a bowl.
Now lean your (cleansed) face over the bowl of hot water and throw a bath towel over your head. Lean into the bowl so that the steam rises onto your skin and opens up your pores.
Be careful not to lean in too close (you may burn yourself!).
Do this for about 5 minutes and then go ahead and mix your lemon juice and raw honey.
Apply the mixture all over your face and neck and leave on for 10-15 minutes.
Rinse off with warm water and finish off with cold water to close your pores.
Pat gently to dry and follow up with your favorite moisturizer.
Do this once a week to get rid of blackheads, exfoliate, and make skin that much brighter!
Like this post? Share and Pin 🙂