Have you ever thought about why in the world makeup removers are SO expensive, especially when it's so easy to make your own? Today we'll show you this super simple, yet super effective homemade makeup remover that not only works, but will leave your skin silky soft! Commercial makeup removers are chock-full of unnecessary chemicals, perfumes, and alcohols that can actually dry up the skin, so making your own makeup remover is a very wise choice! This particular homemade makeup remover only uses three (all natural) ingredients and works better than most store bought removers!
Homemade Makeup Remover Recipe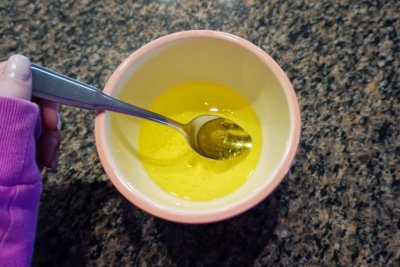 You'll Need:
2 tbsp witch hazel
2 tbsp oil of your choice (jojoba, coconut, olive, almond, etc…)
2 tbsp rosewater or filtered water. Learn how to make your own rosewater.
Directions:
In a small bowl, mix all ingredients and store in a clean, airtight container.
Use like you would any other makeup remover, using a cotton ball.
Use within 3-4 days after which, discard.
The ingredients in this makeup remover are super gentle and will work on any skin type, including sensitive.
If you like this post, don't forget to share 🙂