This homemade mask for dark circles will eliminate dark circles in a pinch! Not getting enough sleep? Your eyes can definitely tell! Dark under eye circles are as annoying as can be, and applying concealer each and ever single morning can take a lot of your time. Instead of dishing out for an expensive eye cream, why not make your own at home?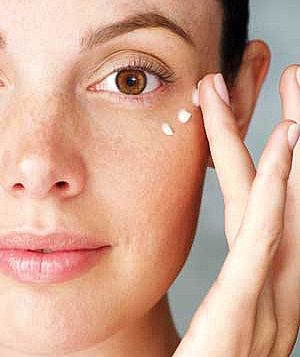 I've used this homemade mask for dark circles for years now and it has made such a difference on my eyes! My dark circles are almost non-existent (except for those few days when I don't get enough sleep!), and it's all thanks to this homemade dark circle mask. All you need is a few ingredients and you've got a professional under-eye mask for dirt cheap. Here's how to do it!
Ingredients:
a tablespoon almond oil
1 tablespoon olive oil
1 tablespoon wheat germ oil
30 drops Nigella oil
1 teaspoon vitamin E oil
2 tablespoons Horse Chestnut (Buckeye)
Directions:
Take all ingredients and throw them in a mixer. Mix well until it forms a paste. Apply the cream under your eyes and leave on for 30 minutes. For a super refreshing twist, refrigerate your paste first and then apply. Use this cream every day or every other day and start seeing results within just a week.