This homemade strawberry mask for acne-prone skin will clear up your  complexion after just one month! There's nothing more satisfying than whipping up your very own batch of acne-fighting solution for dirt cheap! Acne masks and creams can cost you a ton, but there are so many cheap and natural ingredients out there, that you can always find a better, cheaper solution. This strawberry mask is great for acne-prone skin since strawberries are a natural source of salicylic acid.
Homemade Strawberry Mask for Acne-Prone Skin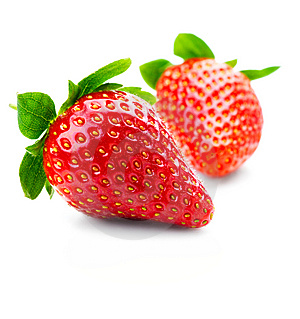 Ingredients:
1/4 cup fresh strawberries
1/4 cup plain, non-flavored yogurt or sour cream
Directions:
In a medium-sized bowl, mash strawberries until they become a thick paste.
Add the yogurt or sour cream to the mash-up.
Apply the mixture to your face and neck and leave it on for 10-15 minutes.
Using a warm, damp washcloth, remove the mask.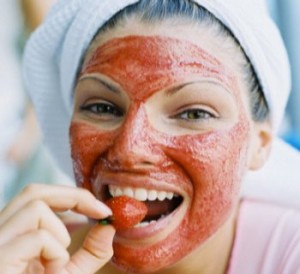 Easy peasy, that's all there is to it! To help fight troublesome acne, use this mask once or twice a week and don't forget to moisturize afterwards.
If you liked this post, don't forget to share 🙂