If you love making your own beauty products, you've no doubt made your own body scrubs before. Making homemade scrubs is incredibly easy, satisfying, and will save you a ton of money in the long run. Today we'll show you how to make salt scrubs at home using any type of combination you wish. All you need is salt, oil, and your favorite essential oils to make something really amazing and skin softening! These salt scrubs are 100% natural and will remove dead skin cells leaving your skin incredibly soft and touchable.
How to Make Salt Scrubs at Home
Before you start making any type of salt scrubs, it's important to remember the ratio. From there on, you can pretty much mix any type of essential oil and concoct your own, unique salt scrub. Homemade salt scrubs consist of 80% salt and 20% oil. For most recipes, you will use use 1 cup of salt and 1/4 cup of coconut oil, almond oil, or olive oil. Alternatively, any other type of oil will also work if you don't have either of the three. In conjunction with the salt and oil, you can also add your favorite essential oils such as lavender, grapefruit, rosehip, and many more! The essential oils are not only there to give your salt scrubs a pleasant scent, but also to relax and revitalize the senses!
So with that 80-20 ration in mind, now we can go ahead and make some great salt scrub combinations!
#1. Himalayan Salt Scrub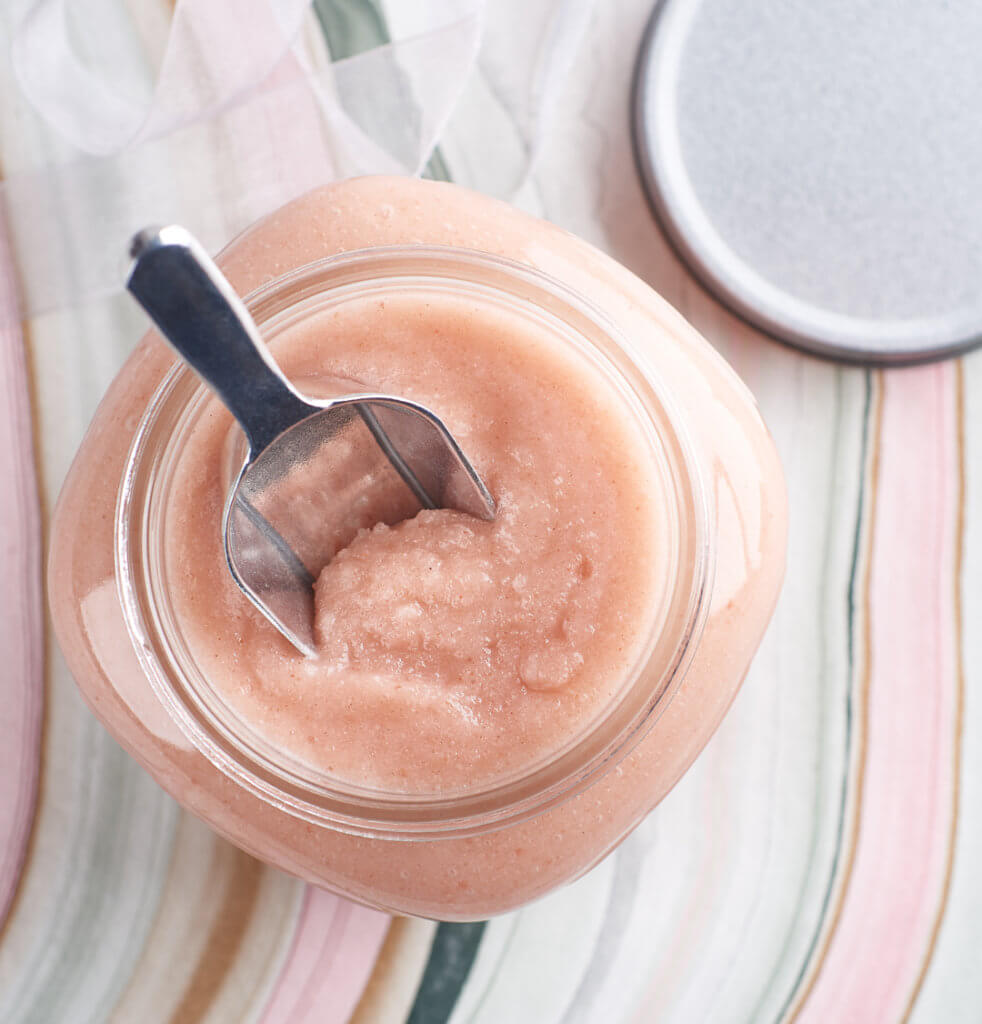 This invigorating Himalayan salt scrub will leave your skin silky smooth and smelling oh-so-good! You'll need 1 cup of Himalayan sea salt, 1/4 cup coconut oil (or any other oil will do), 1 tsp pure vanilla extract, and 5 drops lavender essential oil. Mix it all up and use 2-3 times a week!
#2. Lime Salt Scrub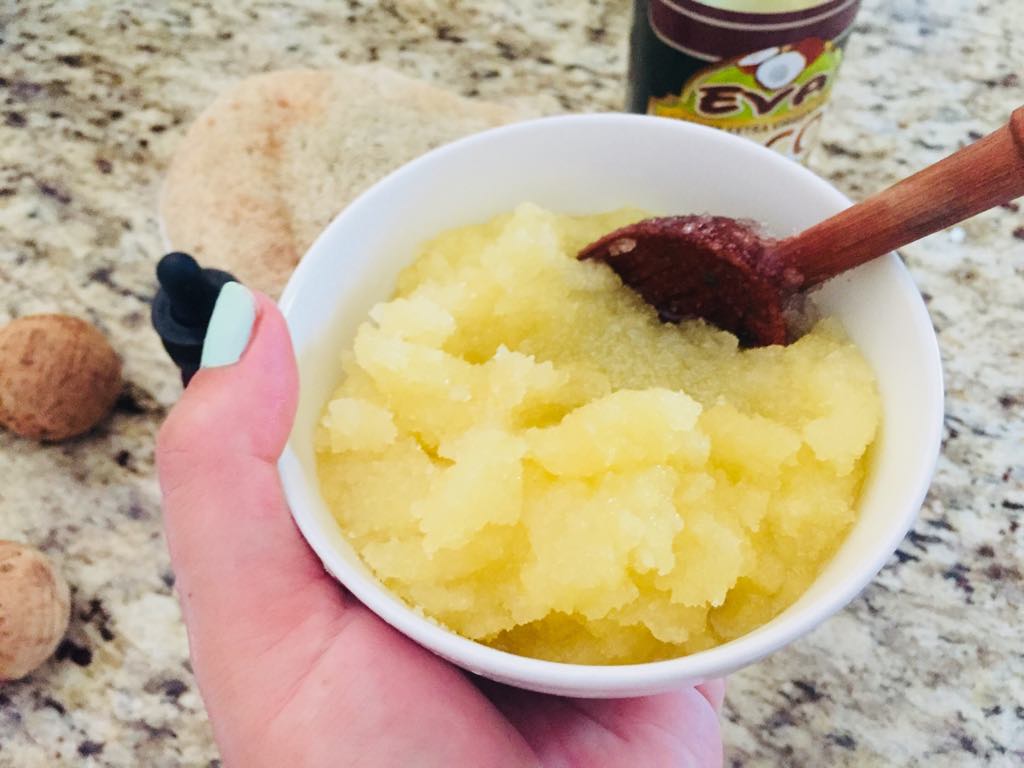 An energizing salt scrub that will wake up all of your senses and leave skin looking and feeling smooth! You'll need 1 cup sea salt, 1/4 cup coconut oil, and 8 drops lime essential oil. You can also add 1-2 tsp lime zest for extra freshness!
#3. Citrus Salt Scrub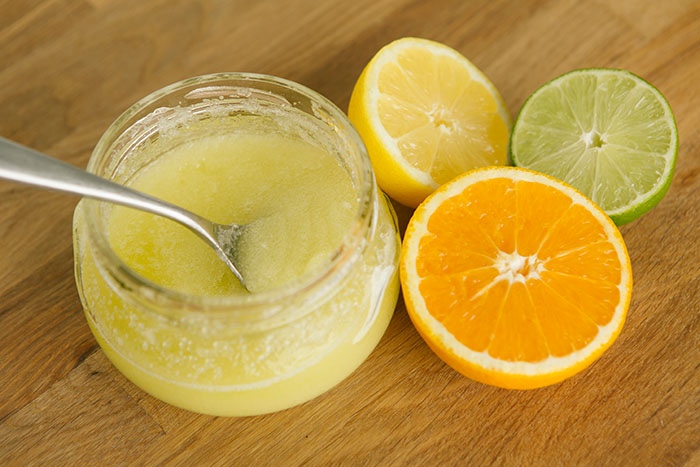 This citrus salt scrub smells SO good you'll seriously want to eat it (and although technically you could, we wouldn't recommend it!). You'll need 1/2 cup fine grain sea salt, 1 tbsp coconut oil, 1 tbsp sweet almond oil, 1 tbsp freshly squeeze citrus juice (lemon, lime, orange, grapefruit, OR a combination of all!), and 1 tbsp honey. Mix up all of the ingredients and use!
#4. Coffee Salt Scrub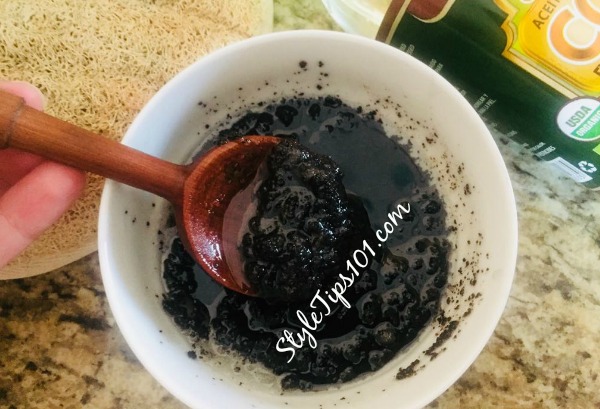 This energizing coffee salt scrub is just the perfect morning pick-me-up! Mix half a cup of used coffee grounds, with half a cup of sea salt and 1/4 cup of coconut oil. Use in the shower on wet skin.
There are literally hundreds of different salt scrub combinations you could make, and all it takes is a little creativity on your part! Think of all of your favorite scents and try to recreate them! And although the ratio is usually 80-20 (80% salt and 20% oil), you can still play around with that. For example, instead of all oil, you could also use a little bit of honey.
Like this post? Share,Pin, and Leave a Comment Below 🙂