Have you ever heard of micellar water before? If not, we're in the same boat – we actually never knew anything about it until a few weeks ago! According to beauty lovers, micellar water is a must have beauty product in anyone's arsenal. So why is micellar water so great and why should you use it?
Micellar water is basically a water that contains tiny droplets of cleansing oil molecules that are known as micelles. These little molecules attract dirt, oil , and other skin impurities. It's everything you could want all in one: cleanser, toner, and moisturizer! And you don't even have to rinse! Thousands of beauty addicts swear by it, and today, we're going to show you how to make micellar water so you can save money and have fabulous skin too!
How to Make Micellar Water – Recipe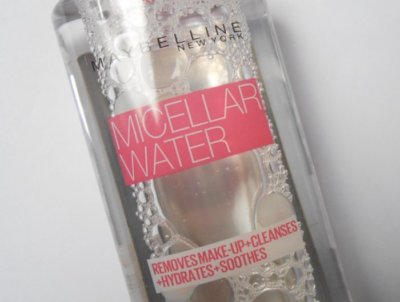 Unfortunately, most store bought micellar water bottles contain a ton of unnecessary ingredients which your skin really doesn't need! After a little research, we discovered how to make micellar water right at home with all natural ingredients! You can rest assured that this homemade micellar water recipe will leave skin squeaky clean, moisturized, and oil free without all the chemicals!
You'll Need:
3 tbsp rose water (check out how to make your own rosewater)
2 tsp witch hazel
1 tsp vegetable glycerin – can be substituted for cocoa butter
3 drops carrier oil of your choice such as coconut oil, argan oil, olive oil, etc…
Essential oils – optional. Some of our favorites are tea tree oil (great for oily/acne prone skin), geranium oil (for aging skin), or carrot seed oil (great for all skin types).
Clean bottle dropper or glass bottles
Directions:
In a clean bottle dropper, add all ingredients together.
Shake well and it's ready to use!
How to Use Micellar Water:
After cleansing, apply a small amount of micellar water on a cotton ball or cotton pad and pat gently against skin. Repeat once in the morning and once before bed. No need to rinse! This homemade micellar water recipe is gentle enough to use twice a day, every day. Use it right after you've cleansed your face, but before any lotions or serums. Leaves skin soft, supple, and glowing.
Benefits of Micellar Water:
Easily removes makeup, dirt, and oil.
Controls oil production by balancing the skin's pH
Shrinks pores and reduces the visibility of whiteheads and blackheads
Prevents the formation of pimples and controls regular breakouts
Softens and moisturizes the skin
Reduces irritation and inflammation
Tones skin by drawing out toxins and impurities
Hydrates and refreshes skin
Can be used as a makeup brush cleanser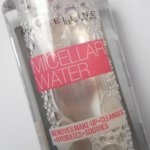 Print Recipe
DIY Micellar Water Recipe
Learn how to make your own micellar water right at home using only natural ingredients!
Ingredients
3

tbsp

rose water

2

tsp

witch hazel

1

tsp

vegetable glycerin or cocoa butter

3

drops

carrier oil of your choice – coconut oil, olive oil, etc…

essential oils

optional
Instructions
In a clean bottle dropper, add all ingredients together.

Shake well and it's ready to use!
Video