Last Updated on
Have you ever heard of micellar water before? If not, we're in the same boat – we actually never knew anything about it until a few weeks ago! According to beauty lovers, micellar water is a must have beauty product in anyone's arsenal. So why is micellar water so great and why should you use it?
Micellar water is basically a water that contains tiny droplets of cleansing oil molecules that are known as micelles. These little molecules attract dirt, oil , and other skin impurities. It's everything you could want all in one: cleanser, toner, and moisturizer! And you don't even have to rinse! Thousands of beauty addicts swear by it, and today, we're going to show you how to make micellar water so you can save money and have fabulous skin too!
How to Make Micellar Water – Recipe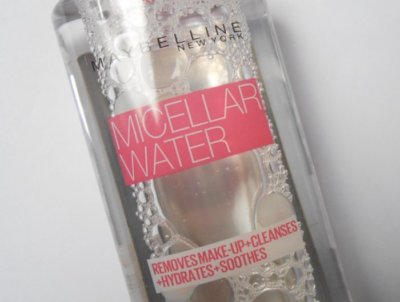 Unfortunately, most store bought micellar water bottles contain a ton of unnecessary ingredients which your skin really doesn't need! After a little research, we discovered how to make micellar water right at home with all natural ingredients! You can rest assured that this recipe will leave skin squeaky clean, moisturized, and oil free without all the chemicals!
You'll Need:
Directions:
In a clean bottle dropper, add all ingredients together.
Shake well and it's ready to use!
How to Use Micellar Water:
After cleansing, apply a small amount of micellar water on a cotton ball and pat gently against skin.
Repeat once in the morning and once before bed.
No need to rinse.
If you like this post, don't forget to share 🙂