With fall in full swing, we thought we'd scour the net for some fall-worthy face masks, and we came upon this pumpkin spice face mask recipe that had it all! Pumpkin, spice, and the ability to cleanse, detox, tighten, and brighten skin all in one! So while you're sitting by the fireplace (hopefully) sipping on a pumpkin spice latte, why not slather on a luxurious pumpkin spice face mask? And before you go ahead and bash pumpkin spice (yes, it is SO basic and SO everywhere), did you know that pumpkins contain enzymes which can do wonders for the skin?
Pumpkins are packed full of vitamins and nutrients such as vitamin A , C, and E. And because it's also packed full of enzymes, pumpkins act as a natural chemical peel which leaves skin brighter, softer, and younger looking too as it boosts collagen production. So let's delve deeper into this fall-tastic pumpkin face mask and see what we need to make it!
DIY Pumpkin Spice Face Mask Recipe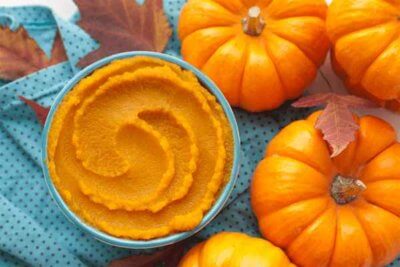 This recipe uses not only pumpkin puree, but also honey and cinnamon, which if you didn't already know, are amazing ingredients. Honey is anti-spetic and anti-bacterial which helps in preventing the formation of acne, blackheads, and whiteheads. Cinnamon stimulates blood flow, has anti-aging benefits, and, like honey also prevents acne and eczema too!
Ingredients:
2 tbsp pumpkin puree
1 tbsp honey
1/8 tsp cinnamon (optional – not recommended for those with very sensitive skin)
Directions: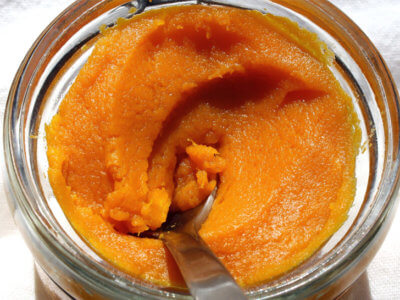 In a small bowl, mix all ingredients together until a smooth paste forms.
Apply a thin layer to the face and neck and leave on for 5-10 minutes.
Rinse off with warm water and pat dry.
Note: Because this mask contains some pretty strong ingredients, like the pumpkin and cinnamon, we recommend that you do not use it more than once or twice a week.
If you like this post, don't forget to share 🙂