These Disney inspired shoes will make you feel like a kid again…but in a grown up way! From Minnie inspired shoes to Cinderella heels, these shoes are the perfect way to commemorate your favorite Disney movie or just put a fun spin on your outfit. Some of these shoes may not be too conventional, but they sure are unique! Let's take a look at these super adorable Disney inspired shoes!
Disney Inspired Shoes
#1. Vanellope Inspire Fendi Heels (Wreck.it.Ralph)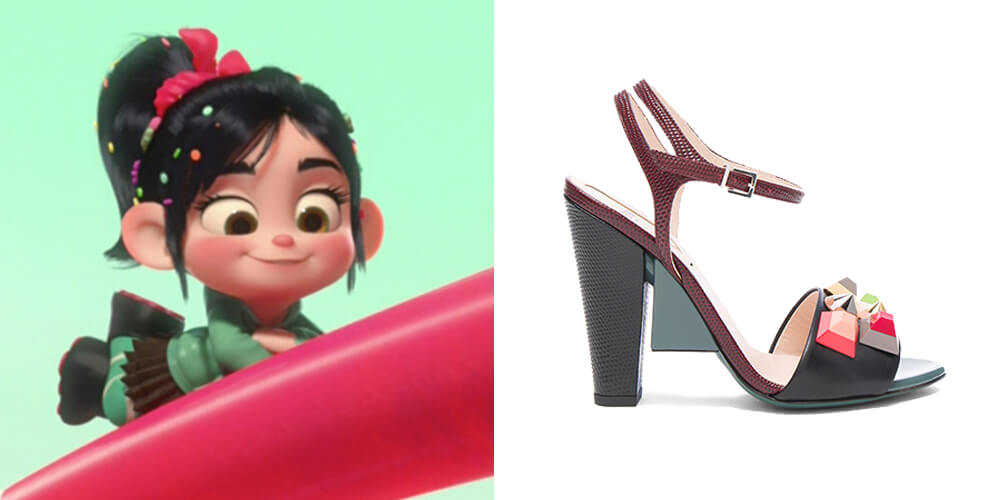 These Fendi heels have been inspired by the cutest little character, Vanellope! She's funny, playful, and adventurous – just like these Fendi heels!
#2. Beauty and the Beast Miu Miu Shoes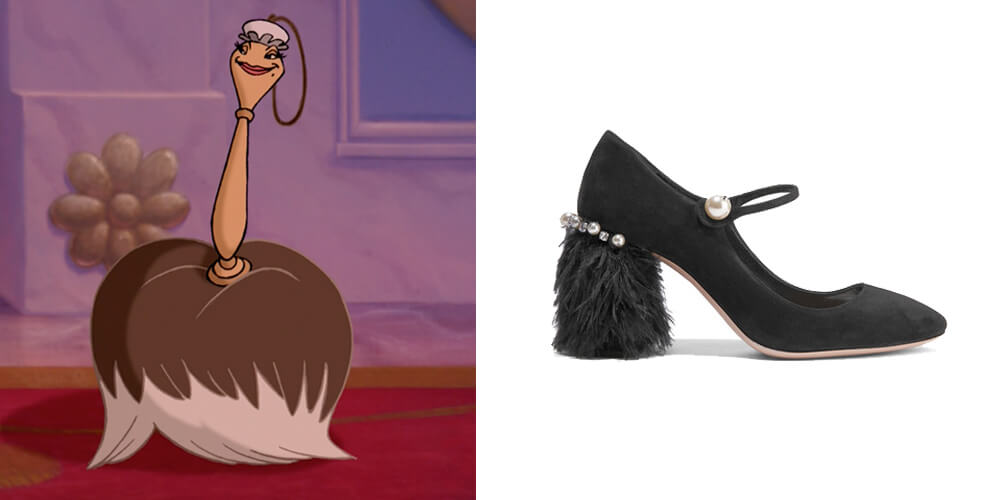 Ever wanted to channel the duster from Beauty and the Beast? Me neither! But, if you ever did for whatever reason, these Miu Miu shoes are the perfect way to do it!
#3. Moana Chloe Shoes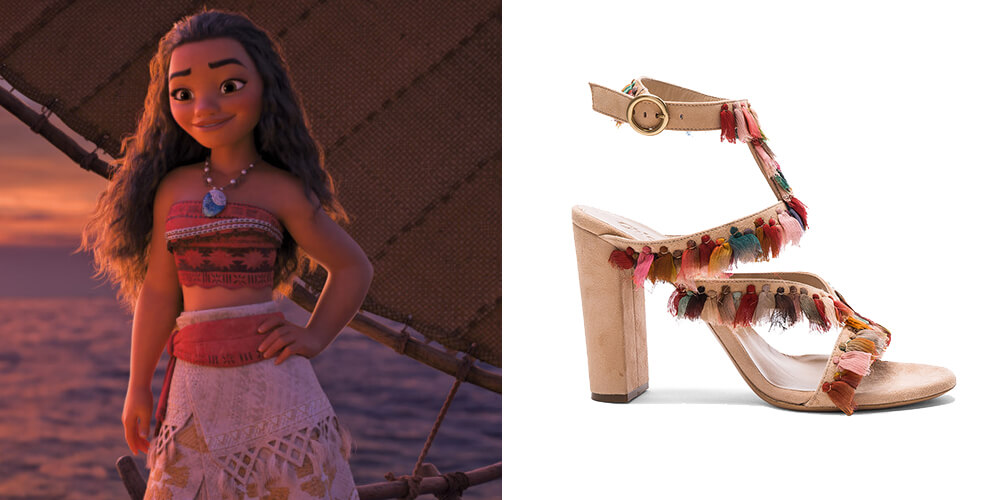 Channel your inner Moana with these kick-ass Chloe shoes! These heels scream that you're a strong, independent woman who don't need no man!
#4. Alice in Wonderland Gucci Shoes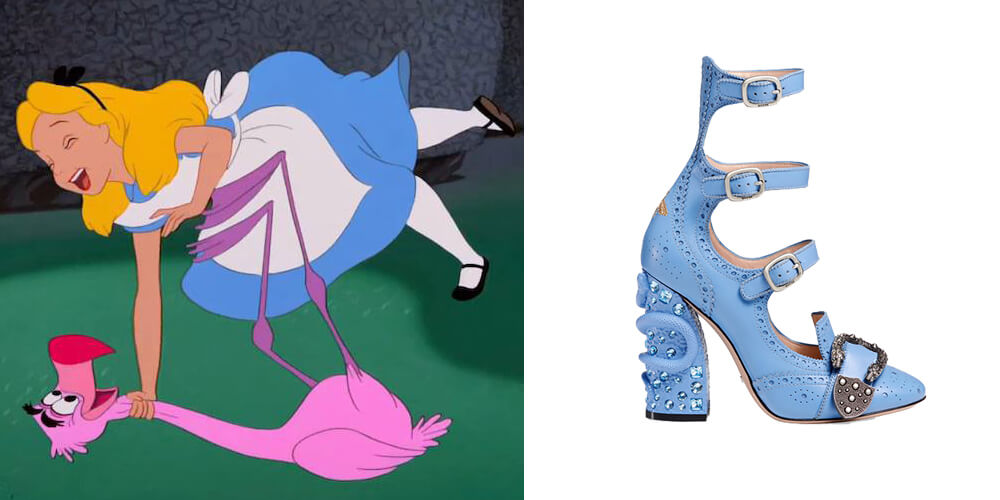 "We're all a little mad here!" is what comes to mind when we see these Alice inspired Gucci heels. Perfect for the daring girl, these shoes will make you believe the impossible!
#5. Nicholas Kirkwood for Sleeping Beauty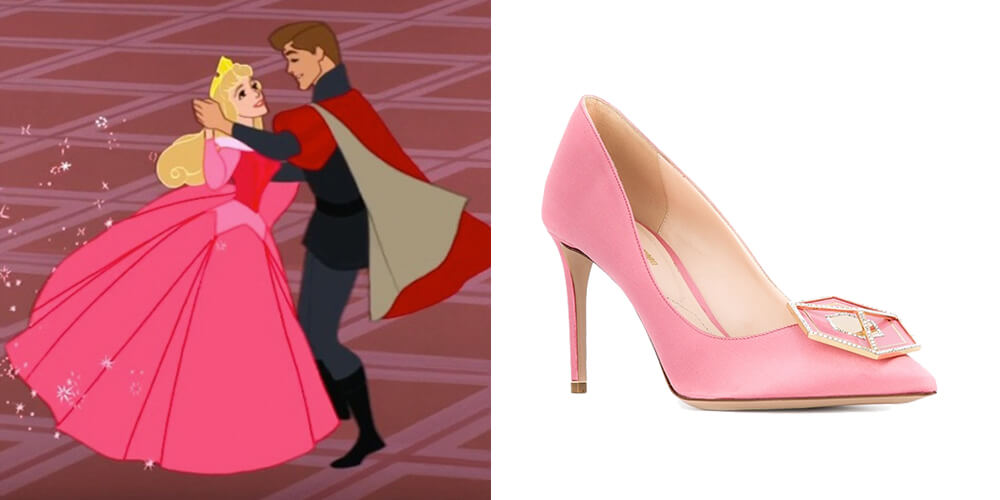 For the more reserved girl, these Sleeping Beauty inspired shoes are every princess' dream! Great for prom or a night out on the town, you'll be the belle of the ball!
#6. Sophia Webster Heels for Rio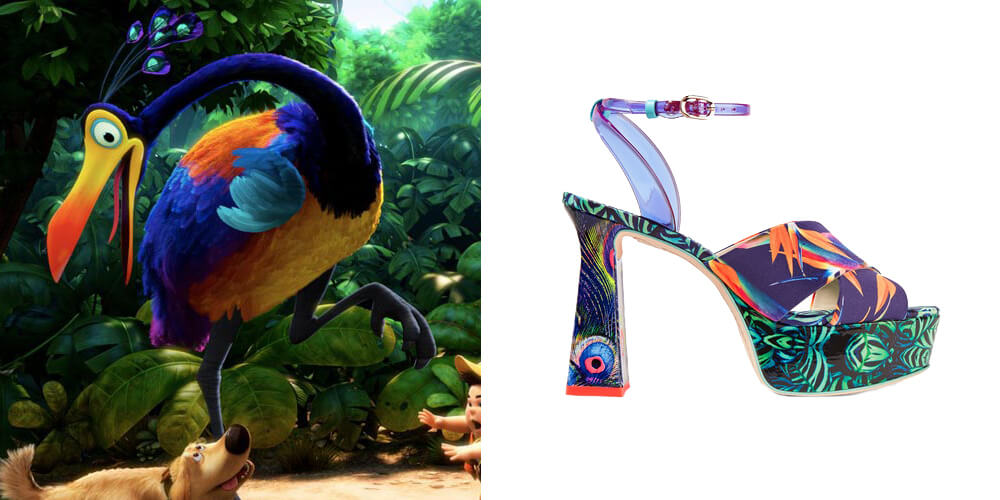 Love the jungle? Then you'll love these Rio inspired Sophia Webster chunky heels! They're fun, they're tribal, and they look super cool!
#7. Brave Inspired Shoes
If you're brave like Merida, these Brave inspired shoes will allow you to kick some ass and look great too!
#8. Rapunzel Heels by Charlotte Olympia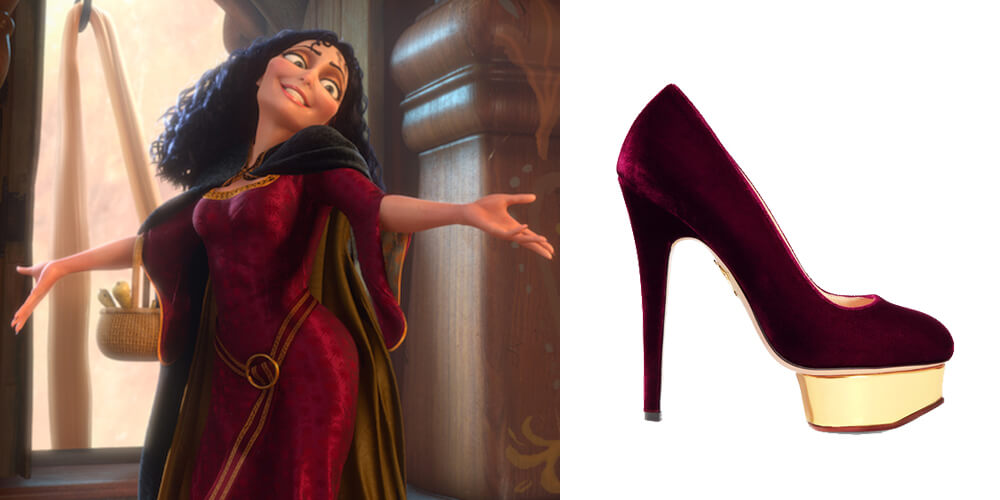 Channel Rapunzel's evil "mom" with these Charlotte Olympia heels! They'll go great with your magic potions and velvet dress!
#9. Cinderella Inspired Shoes From Manolo Blahnik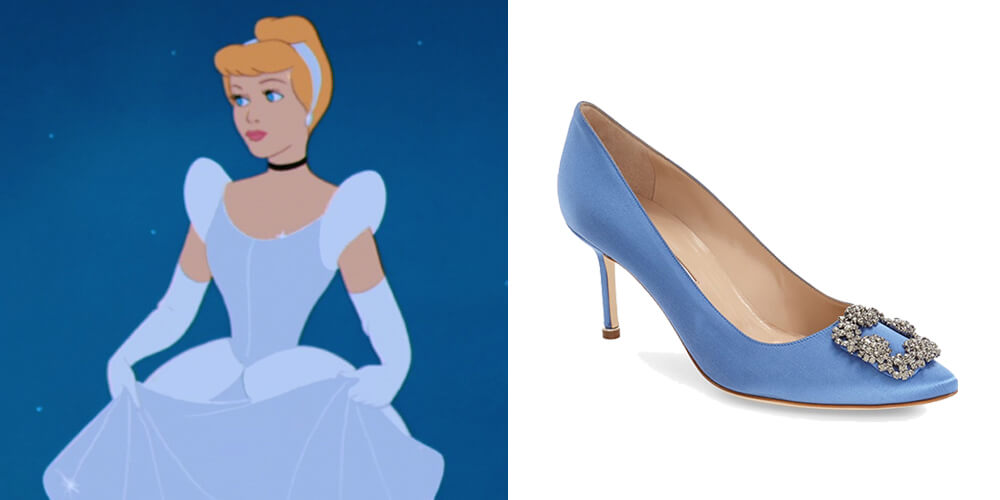 It's like Cinderella is part of the Sex and the City crew! Channel your inner Cinderella AND your inner Carrie Bradshaw with these classy and princessy Blahniks.
#10. Saint Laurent Minnie Shoes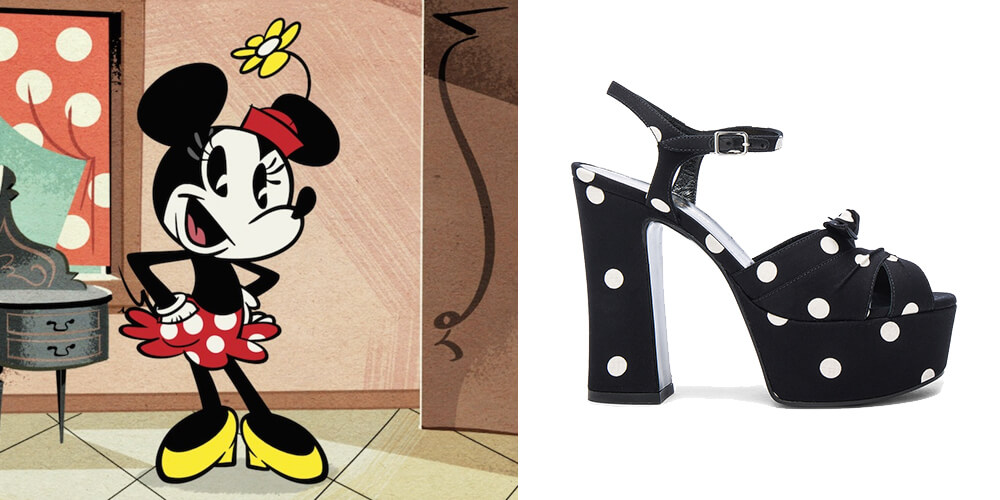 Last but certainly not least, these Saint Laurent Minnie shoes will add some serious fun to any outfit! Polka dots always make a statement!
If you like this post, don't forget to share 🙂
Images Sources: Style.Disney