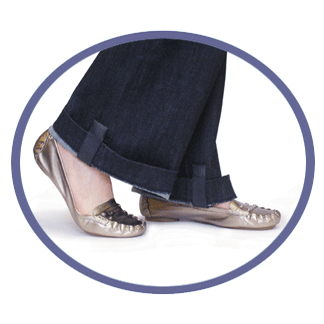 When buying a pair of dress pants, you're always stuck with the dilemma of weather you should get shorter or longer pants. Shorter, so you can wear them with your flats, or longer, if you wear them with heels.
Zakkerz are magnetic strips you can use to create a temporary hem when switching from heels to flat shoes.
Just roll your pants up to the desired length and attach two strips to each pant leg. The handy Zakkerz keep the new hemline in place until you're ready to switch to heels again.