Today we'll give you a crash course on how to turn $40 pumps into a $6,000 pair of Louboutins! If you know shoes, you know Christian Louboutin. The mother of all heels of course and for most of us, sadly unattainable. They're thousands of dollars but do they ever make a statement. With their signature red sole, a pair of Louboutins will DEFINITELY get you noticed. But, if you're like me, or millions of other poor women on this planet (ok, maybe poor is not the word! Not insanely rich? Better) you just can't afford these damn things!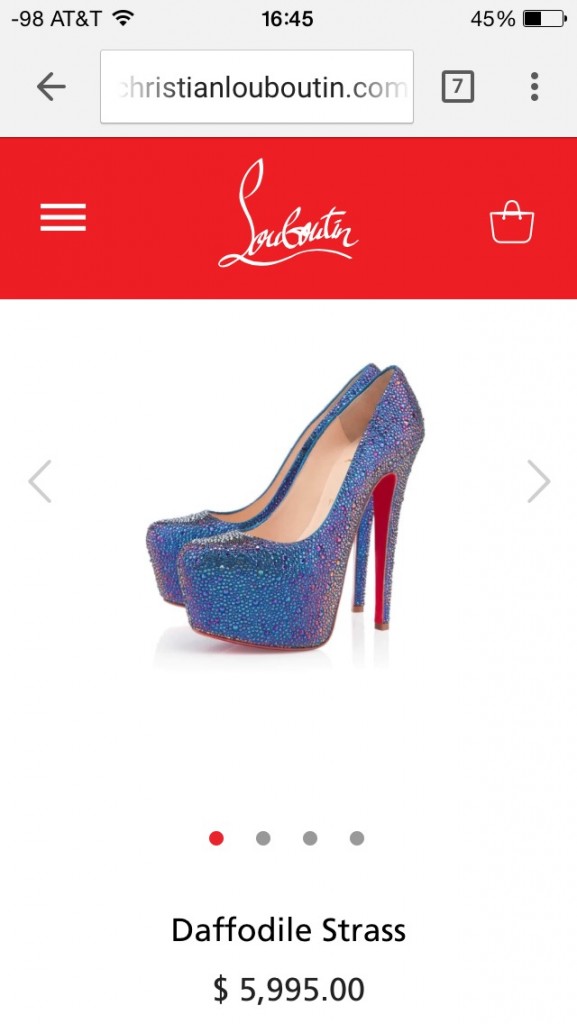 So, what's a girl to do? It's the age of DIY…so MAKE YOUR OWN! One reddit user did JUST that. Her sister had always wanted a pair of Louboutins but obvs couldn't afford them. So her loving sister decided to MAKE her a pair. All it took was $40 and a little bit of patience (ok maybe a lot of patience…but you're saving like $5,960!)
So, with that said, let's see how we can turn a pair of $40 heels into a $6,000 pair of  Louboutins!
These are the originals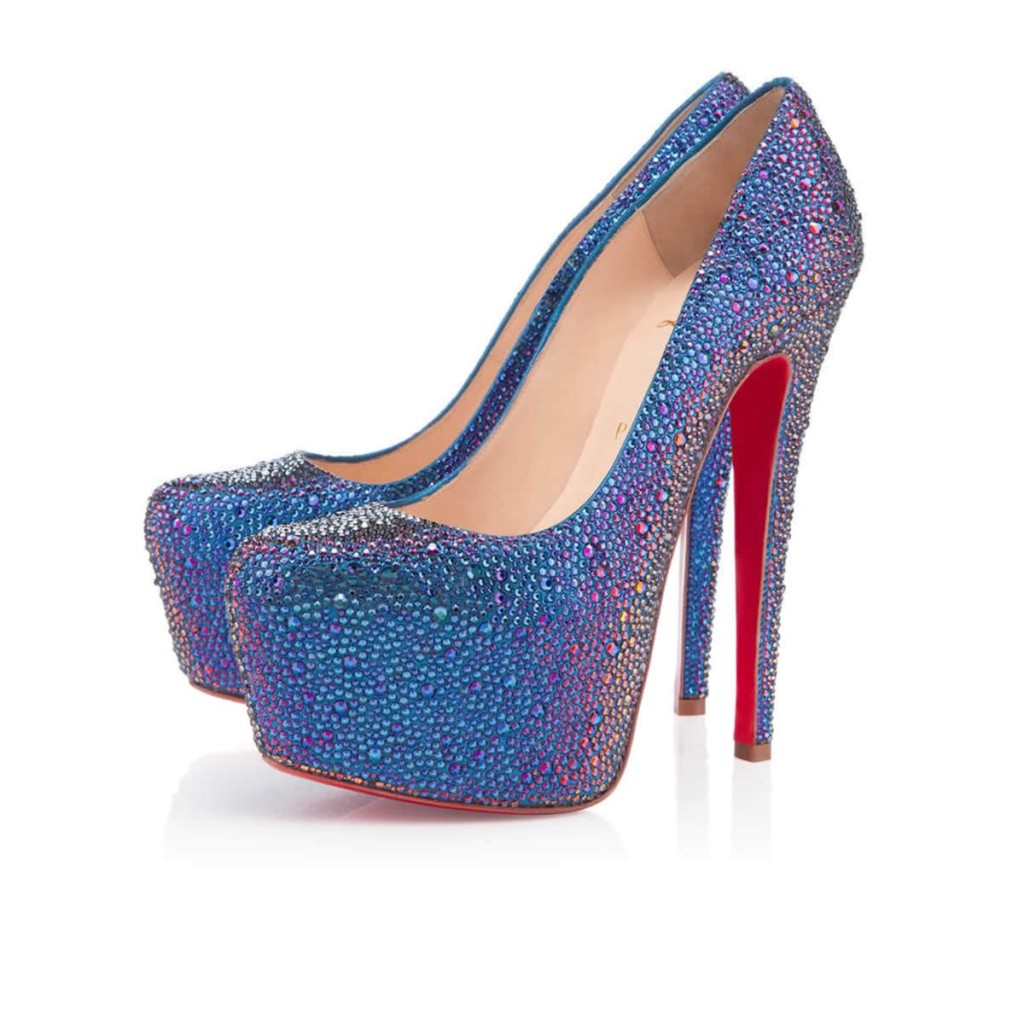 Get a Blank Canvas
She picked up these Steve Maddens for $40. You can pretty much get ANY colour or pattern as long as they have the same style (in this case pumps!)
 
Time to Paint
Buy a can of blue spray paint (for fabrics/leather) and spray away. Be sure to protect the insides as well as the soles (which will need to be red!)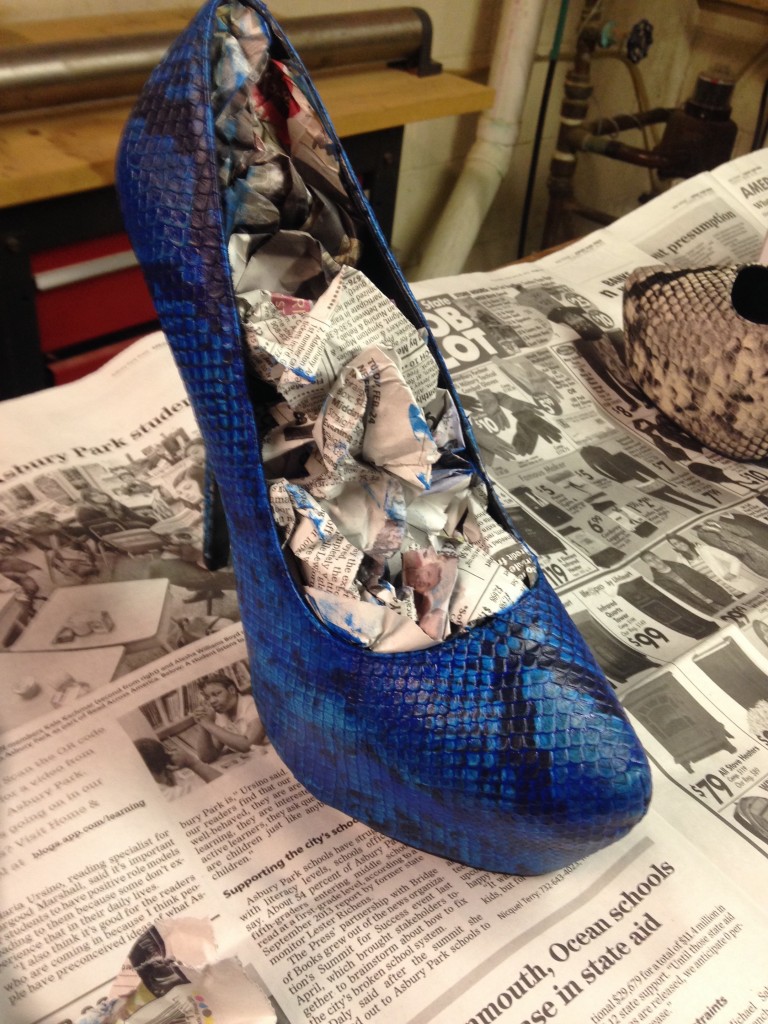 Apply Tape
Before painting the sole, apply tape all around the perimeter (AFTER the blue paint has dried of course!)

Paint the Town Red! I mean…the sole
Start painting your soles red! Make sure to apply a thin layer of polyurethane to give it that shine! Let dry.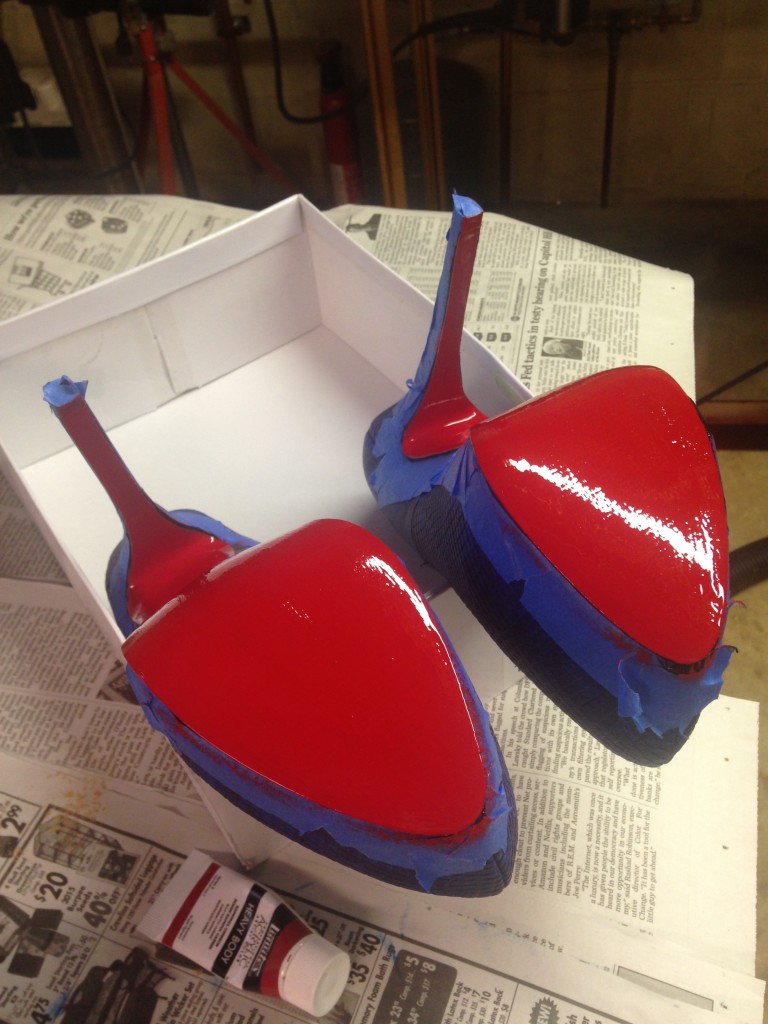 Grab a Bunch of Blue Rhinestones
Here she used 2mm, 3mm, and 5mm rhinestones. Get a bunch because you'll need them!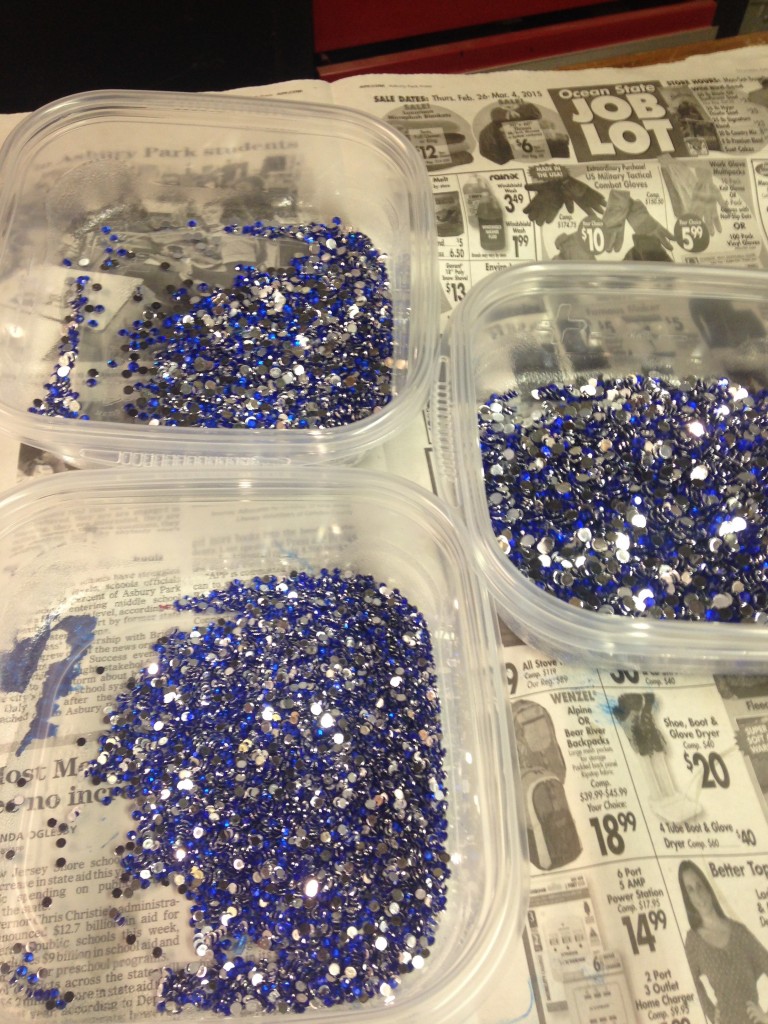 Start Gluing!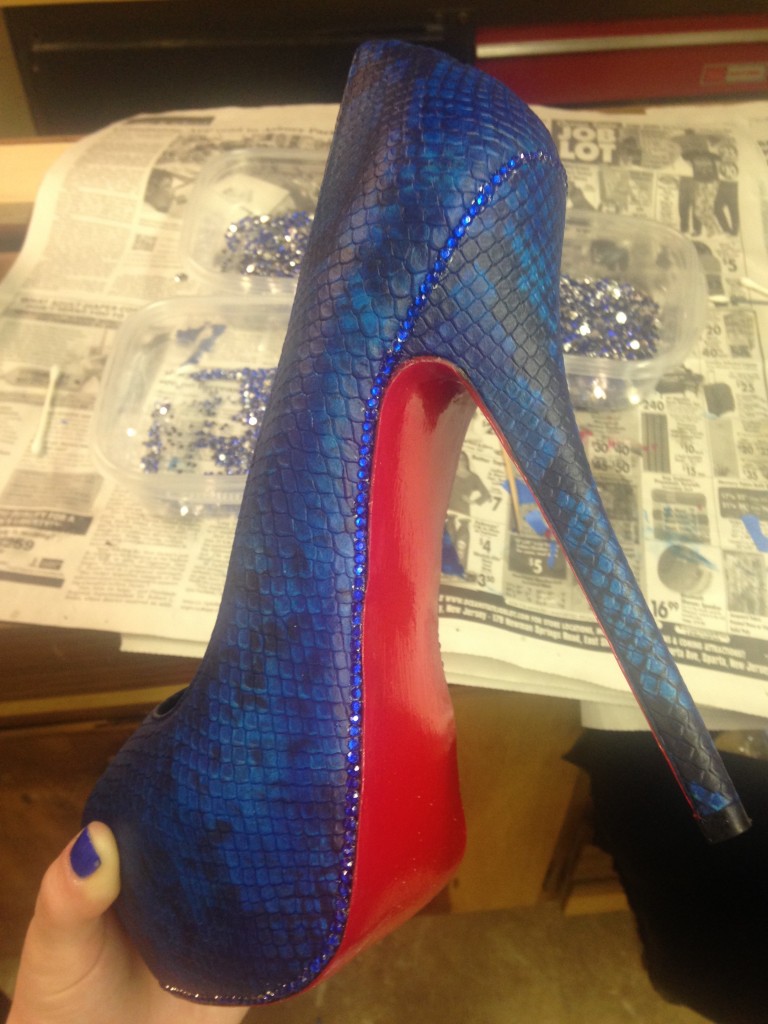 This is a tedious process…

But totally worth it! (remember, you can't spend $6,000 on shoes!)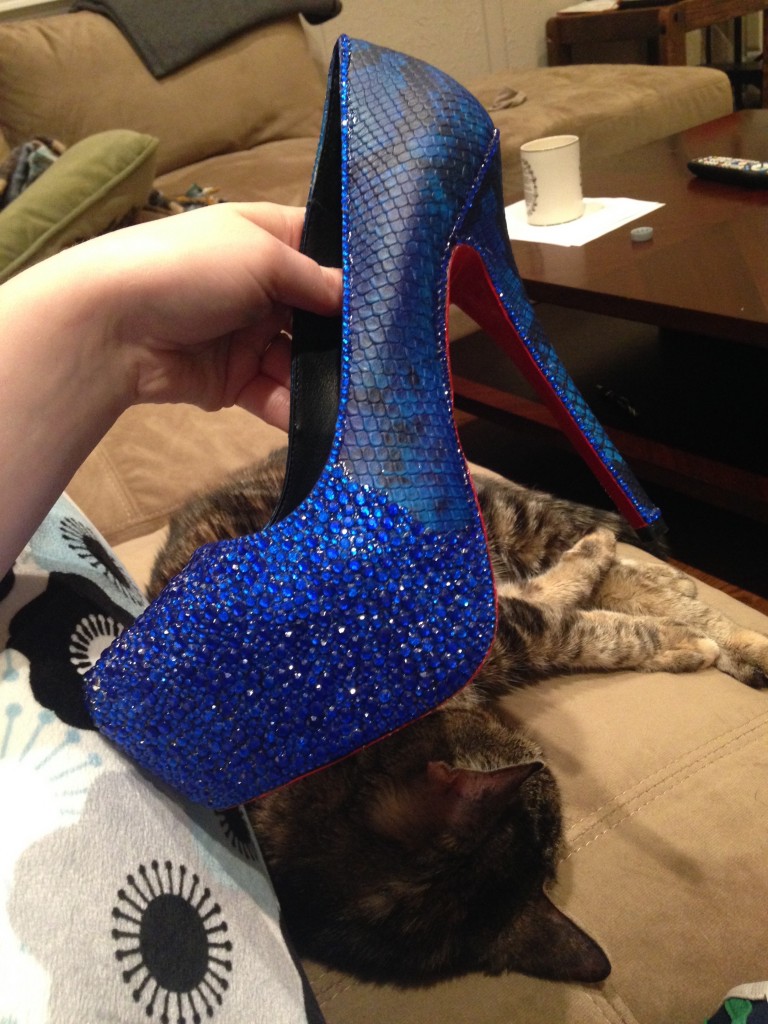 The Finished Product!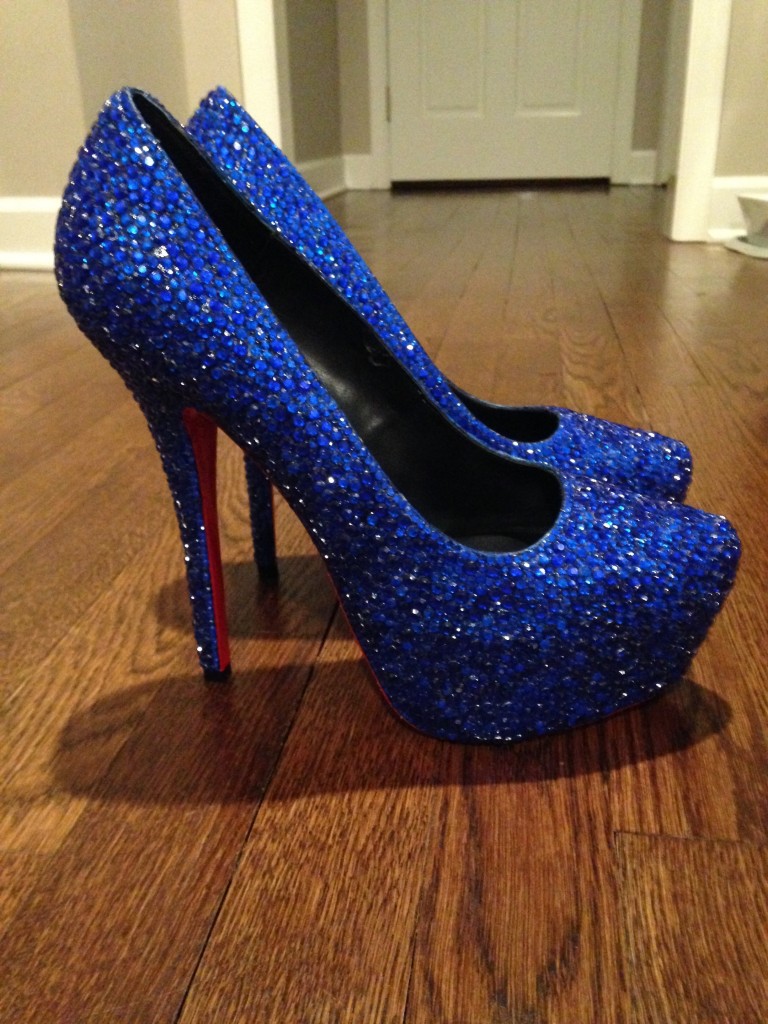 HOLY SMOKES! Talk about patience! But look at those babies – they look completely identical, don't they? In fact, let's put them side by side to compare!
On the left we have the originals and on the right we have the $40 version!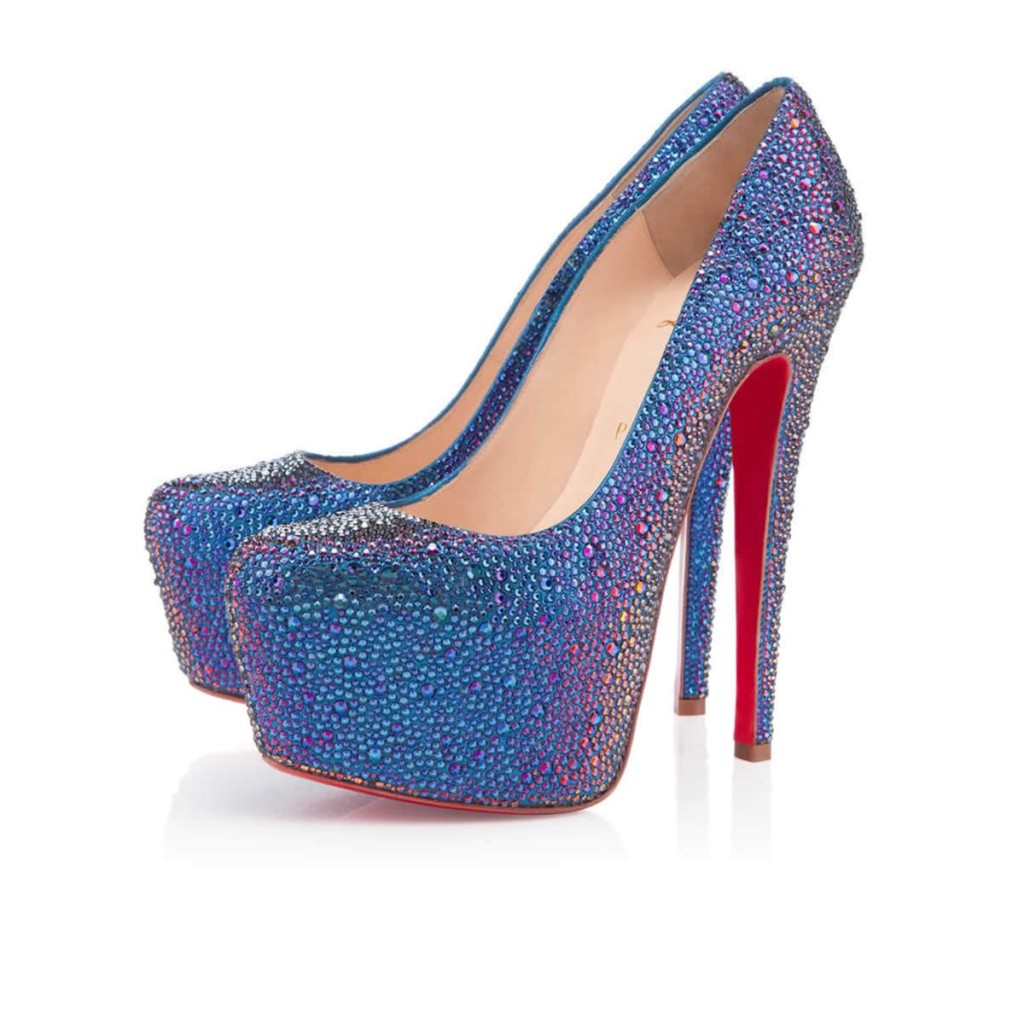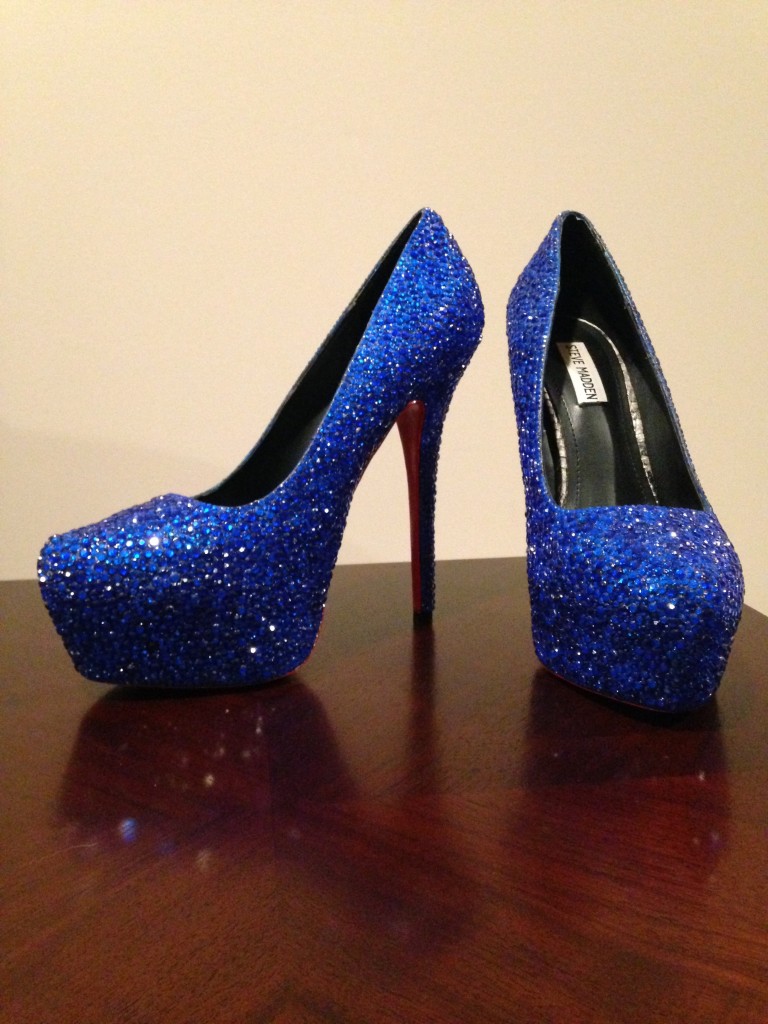 Now remember that you're not doing this to fool your friends or family: you're doing this because you LOVE these shoes (or any pair of shoes really – you can do this with almost any brand/style). And really you can't fool anyone because the inside of the shoe still says Steve Madden (or whatever else).
BUT in any case, you've now got a $6,000 pair of Louboutin look-alikes!
Liked this post? Don't forget to share:)