The Golden Globes are all about fashion and style and you just can't help but remember some of the amazing outfits…and almost forget the horrible ones. So who's on my list for the worst and best dressed ladies at the Golden Globes? Keep reading!
Golden Globes: Who Wore it Best and Who Flunked?
BEST: Jennifer Lopez In my opinion, J-Lo pulled it off best at the Golden Globes – her dress was just to die for! The way that gold Marchesa dress fell on her body reminded me of some sort of liquid gold and it suited her sooo well!  And as always…Miss J-Lo with her plunging neckline- what can I say? She looks hot!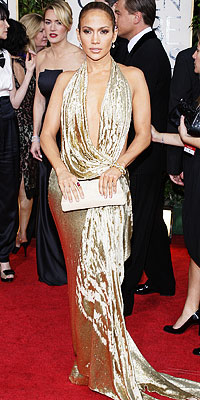 BEST: Anne Hathaway I absolutely love Anne Hathaway's red carpet styles because she always knows how to pull it off! She looked incredible at the 2009 Golden Globe awards wearing an Armani Prive gown embroidered with Swarovski crystals and Van Cleef & Arpels jewels.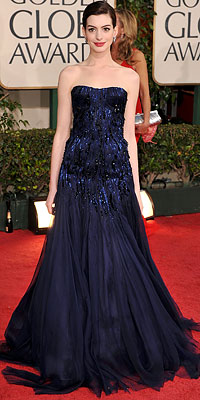 WORST: Salma Hayek Salma Hayek was anything but classy at the Golden Globes, popping out of her creamy vanilla Bottega Veneta gown. The dress does not suit her body at all…it makes her upper body look very stern and box-like. Better luck next time Salma!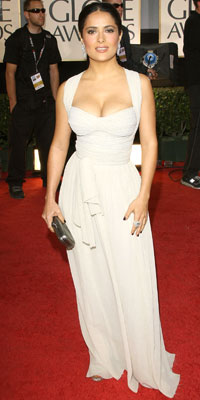 WORST: Renee Zellweger I was shocked when I saw Renee Zellweger in this 2-piece ensemble, especially with that hair! Renee's always pulled it off on the red carpet but this year, she must have missed the memo that said : " No see-through blouses!"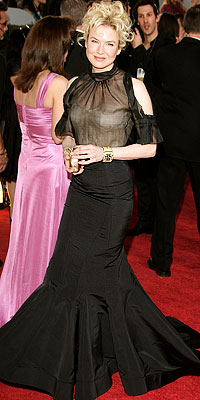 To read more fashion related posts, check out our Fashion Blog!
If you like this post, don't forget to share 🙂