Today we'll talk about how to wear a maxi skirt! Maxi skirts are amazing, especially because you can wear them almost all year round depending on the fabric. And most of all, you don't have to worry too much about shaving! A maxi skirt is much easier to pull off than a maxi dress, because there are so many different combinations, you really can't go wrong!
How to Wear a Maxi Skirt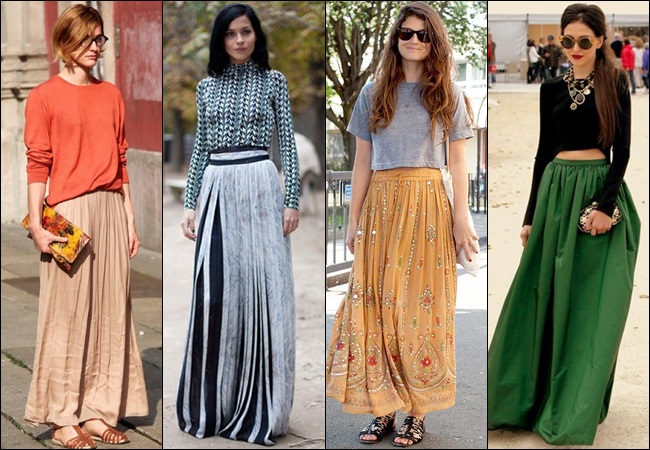 #1. Choose Your Maxi Skirt Style
When you're on the market to buy a maxi skirt, look for styles that flatter YOUR body type! So if you'd feel more comfortable in a looser, more billowy maxi skirt, go for that one! If a slim fitting maxi skirt is more your thing, go for it! Whatever the style, just make sure it fits your body type. For example, a high waist maxi skirt will complement a more petite figure, while a looser maxi skirt will complement a taller, leaner body.
#2. Choose The Top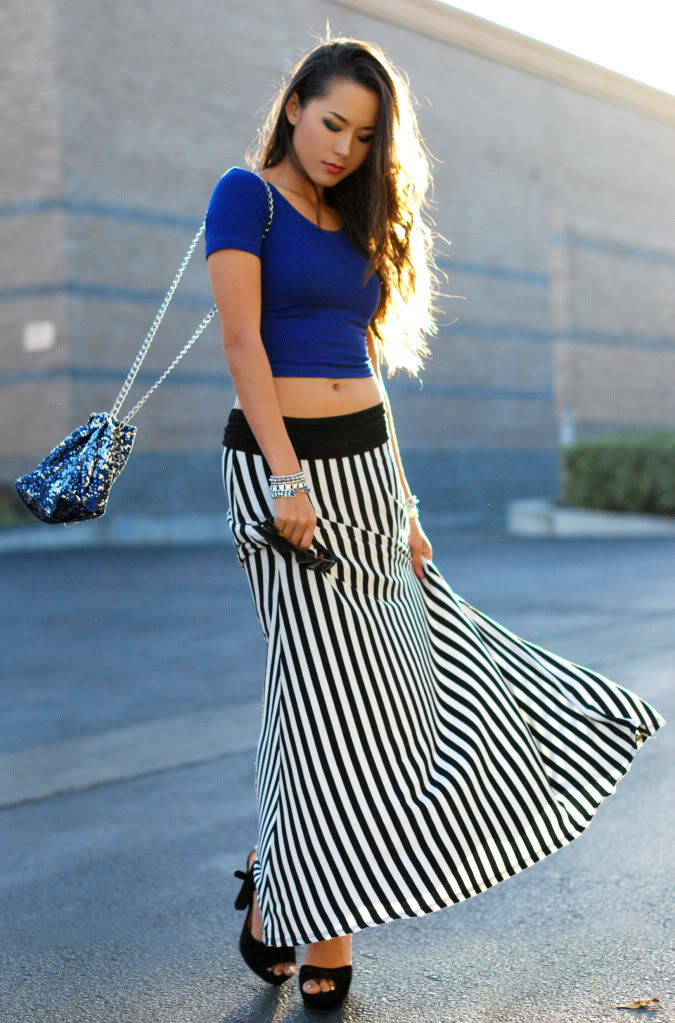 When it comes to pairing a maxi skirt with a top, there really aren't too many restrictions – just take a look in the mirror and make sure that it all goes together. So if you're opting for a looser, more flowy maxi skirt, stick to tight fitting tops such as tank-tops or tees so that everything looks well put together. A more fitting maxi skirt, will look better with a looser top. If you're going for a high-waist maxi skirt, a crop top is a great combination. When it comes to patterns, less is always more. If your maxi skirt is colorful and patterned, stick to a simple, one color top. If your maxi skirt is plain, you can definitely improve the look by adding more color at the top. When it comes to tucking a shirt in, it all depends on the type of skirt and your body type – experiment by tucking your shirt in or leaving it over the skirt – you'll know immediately once you look in the mirror!
#3. Belt or No Belt?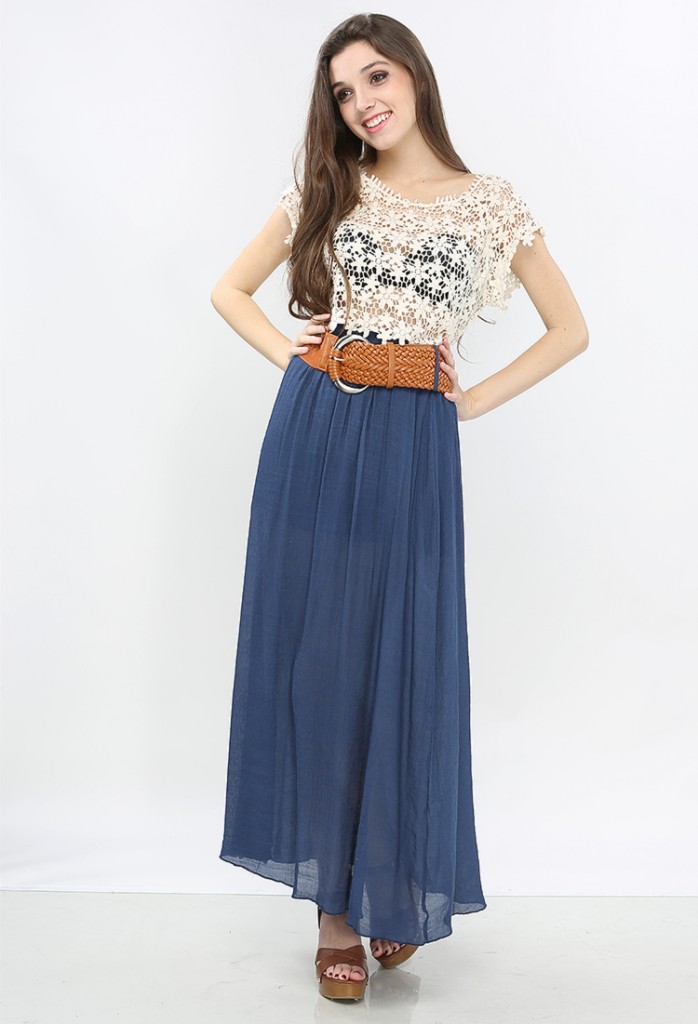 Belts and accessories are definitely a personal choice, but I personally love belts with a maxi skirt. It accentuates the waist and also separates the skirt from the top. But again, that is completely up to you! A long necklace also adds a really stylish touch and make your outfit really on pointe.
#4. Shoes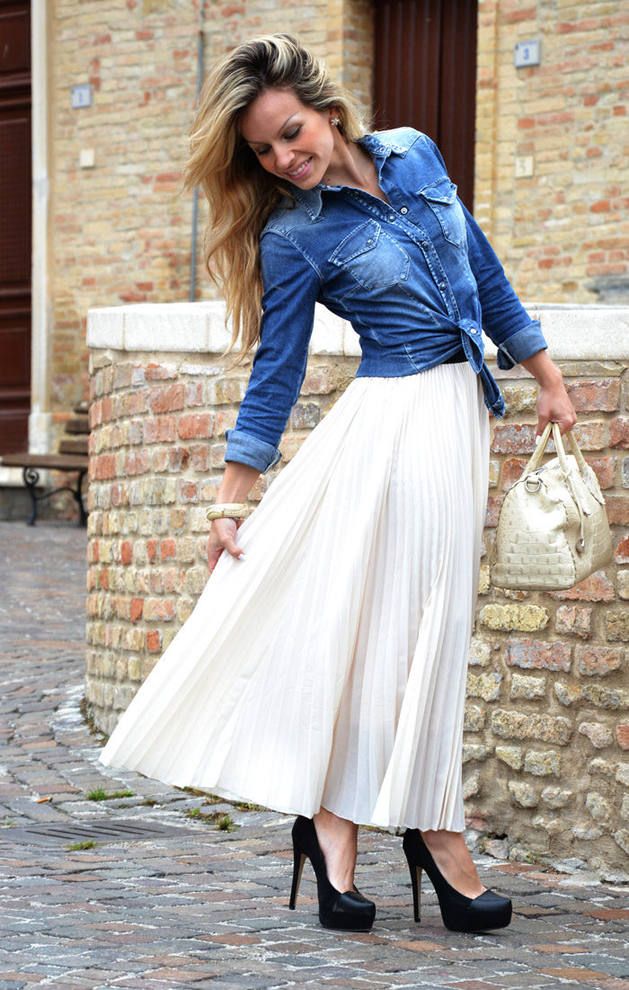 Whether you're a heel wearer or a flats lover, there really isn't a wrong pair of shoes to wear, unless of course's it's a pair of Crocs! Flats, sandals, and flip-flops all give a relaxed, hippy feel, while heels and wedges elevate a maxi skirt outfit that is perfect for a night out.
Did you enjoy this post? If so, why not share this post? 🙂