Today we're gonna take a look at how to wear leg warmers the right way! Winter finally crept up on us, and as much as we hate it, we know we need to keep ourselves warm but that doesn't mean we still can't look good! One of my favorite trends this season has got to be the leg warmers…and even though they were a big thing back in the 80s, they're more modernized now so here's how you can incorporate leg warmers into your wardrobe!
What Are Leg Warmers?
In short, leg warmers are made of (usually) thick fabric that cover the lower leg part and are footless. Think of them as knee high socks, but footless! Originally, leg warmers became popular in the 80s with the popularity of teen movies such as Flashdance and Fame, and were worn to keep lower legs warm after a workout/dance session. Check out this Wikipedia article on leg warmers to learn more!
How to Wear Leg Warmers
Leg Warmers With Tights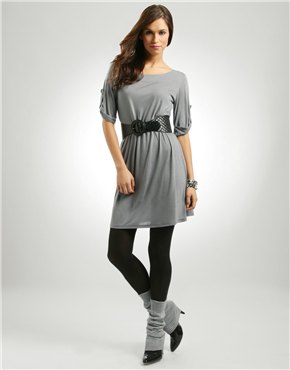 Not sure how to wear leg warmers? We love wearing tights with leg warmers – it looks absolutely adorable! Pair your leggings/tights with a warm sweater dress and your Uggs. Make sure you wear your leg warmers underneath your Uggs or boots, so that they peek out. Another way to wear leg warmers is to pair them up with skinny jeans and a pair of riding boots or high heeled boots.
Leg Warmers Over Boots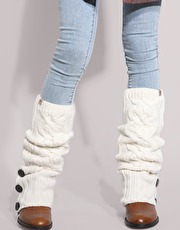 Wear your leg warmers over a pair of slim boots with either tights, leggings, or skinny jeans. Make sure the color of your leg warmers go together well with your boots. It's always best to pick up a pair of leg warmers in neutral colors such as brown, taupe, or black for more versatility.
Leg Warmers With Skinny Jeans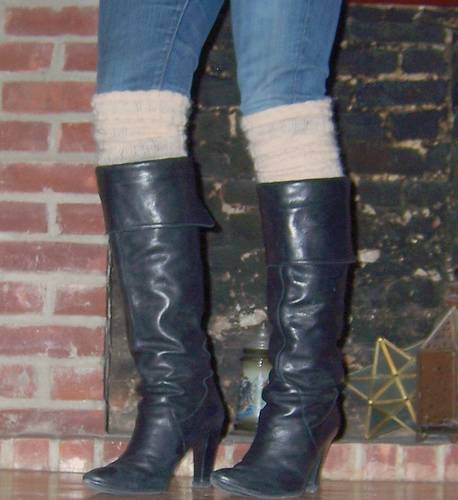 Leg warmers look amazing over a pair of skinnies. You can either wear flats, boots (leg warmers can be worn under boots or over top), or Uggs.
For the most part, leg warmers should be kept away from frilly, feminine dresses. Sweater dresses or short denim skirts over tights are definitely a go though!
Leg Warmers With Dresses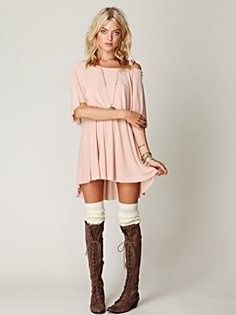 Can you wear leg warmers with dresses? We say, why not? Of course, not in the summer though – leg warmers are a fall/winter staple only! Choose a warm and comfy sweater dress and pair it up with pantyhose or tights, then throw on a pair of leg warmers to complete the look. Boots (high heeled or non) are the ideal match for leg warmers and dresses.
Where to Buy Leg Warmers
You can purchase leg warmers almost anywhere these days! Check out Amazon for some amazing deals on leg warmers, or your local clothing store. Big department stores such as Target, Marshalls, Winners, the Bay, and Macy's also carry a wide array of leg warmers that come in different styles and colors!
Which Colors to Choose
So now that you've decided you want to wear leg warmers, what colors should you choose? We suggest you opt for neutral colors such as beige, black, and white. Patterns, designs, and plaid leg warmers are also a great option for the fall!
If you liked this post, don't forget to share!