The scarf: your go-to accessory for this winter! Is it just me, or is the scarf not a super-versatile fashion item that seems to go with everything? I fell in love with scarves, and shawls when I was a little girl and saw my mom wearing all different kinds and colors. Since then, I've been a true scarf girl…with what I now like to call "my collection of scarves"…meaning there are just too many too count and I should probably give some away.
Your Go-To Accessory: The Scarf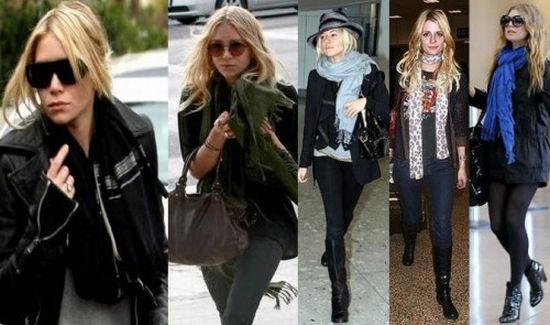 But nevertheless, I can't seem to part without them and for good reason too. For me at least, a scarf can do wonders for an otherwise boring outfit. And since I don't seem to have the time to get ready in the morning or the money to update my look every month, I just throw on a favorite colorful scarf and I instantly feel better…more…fashionable if you will.
Anyways, if you still haven't adopted a few of your own scarves, now is the time to do it, especially with the cold weather right around the corner. Here's why and how a scarf will immediately jazz up your look:
It will draw attention to your face, rather than the rest of your body…so it's good for days when you don't really feel like trying too hard
Wear a colorful scarf with your less-colorful ensembles for a pop of color and fun!
Sporting a longer scarf will actually draw attention away from your problem areas such as your midsection.
Last but not least, these babies keep you looking hot and feeling warm!
If you need a little inspiration, check out 6 different ways to tie a scarf!