Halloween doesn't have to be about cheap, slutty, costumes or even scary ones. Halloween also has a place for the fashionista at heart, and when it comes to stylish outfits we have 5 very good costumes in mind! These costumes are an homage to fashion throughout the decades and we guarantee there's something for everyone! These next 5 costumes are easy to pull off since, 1. You probably already have most of the items, and 2. If you don't, you can easily borrow some items from a friend or pick them up for cheap. So without any further ado, here are 5 last minute Halloween costume ideas for the fashionista!
5 Fashionista Last Minute Halloween Costume Ideas
#1. 20s Flapper Halloween Costume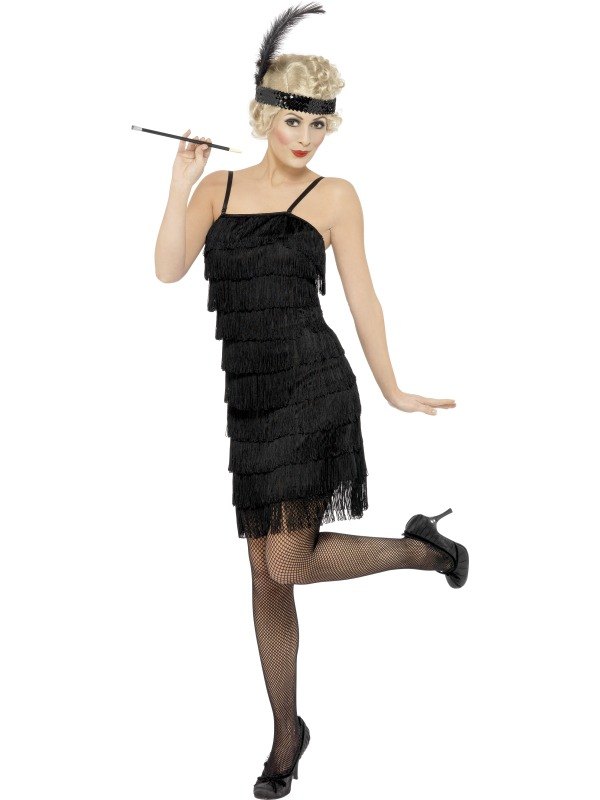 Although it may seem a bit cliche, the 20s flapper is quite the nod towards fashion in the 20s. It was the peak of an era, and it was all about glitz and glamour which any fashionista loves. For this costume, you'll need:
1. Flapper style dress. Anything with sparkles, fringes, or beads will do!
2. Sparkly headband. You can grab one at the dollar store or just use a glue gun to add sparkles to an old one – so easy to do!
3. Long pearls. Again, you can probably find this at a party store or a second hand store.
4. Red lipstick.
Throw on some heels and a feather boa (optional) and you're ready to hit the town!
#2.  Mod Squad Halloween Costume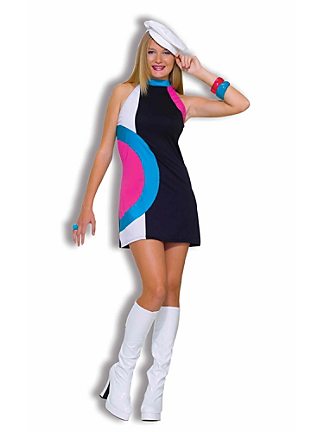 Take a cue from Mad Men and channel your inner Betty Draper. This is a fun, stylish, but effortless look that'll have you looking like a bombshell. For this costume you'll need:
1. Mod dress. Try finding a color blocked or geometric design one (second hand stores are always packed with these types of dresses!)
2. A pair of false eyelashes…the bigger the better!
3. Big, voluminous hair! Click here for the tutorial.
And that's really all there is to it! Throw on some bangles and you're good to go!
#3. Dancing Queen Halloween Costume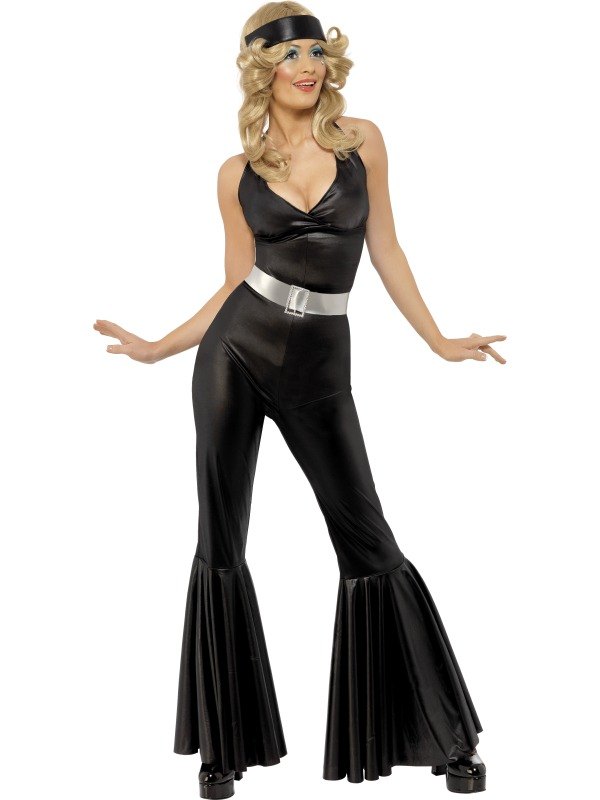 The disco era was one of the funnest, and that's why this costume will be the hit of the party! Here's what you'll need:
1. A jumpsuit. If you have a gold one even better, but if not – any kind will do!
2. A chain belt to put around your jumpsuit.
3. Big, hoop earrings.
4. A fabulous Farrah Fawcet blowout.
5. High platform shoes.
And just like that, your inner dancing queen will surely come out!
#4. 80s Prom Queen Halloween Costume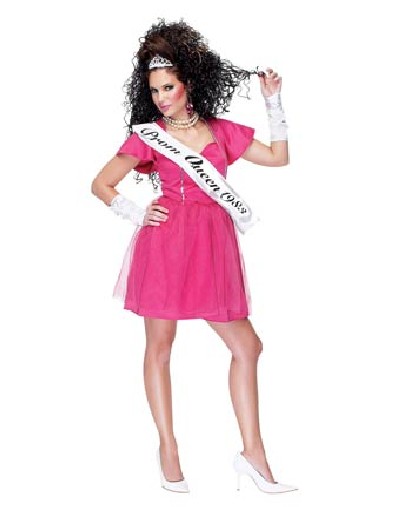 This is such an easy look to pull off simply because you already have a friend that has everything you need! And if you don't, you can get all of these items at your local thrift store for super cheap! Here's what you'll need:
1. Poofy 80s dress – Preferably in pink or blue!
2. Hair scrunchie
3. Red lipstick
4. Big, teased hair
This costume is not only easy to pull off, but so much fun as well!
#5. 90's Throwback Halloween Costume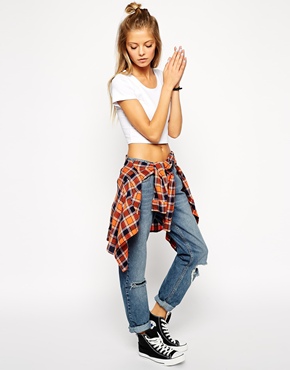 The 90s were really not that long ago so you probably already have some of these pieces in your closet. Not only that, but the 90s ARE making a comeback this season! Here's what you'll need:
1. Crop top
2. Cropped jeans/capri jeans
3. Glitter gel
4. Butterfly clips – crucial
Don't forget the butterfly clips – remember how popular they were? I remember I used to find them all over the house for years afterwards!
So go ahead, choose a decade and get to searching for your pieces…you only have a few days left! Happy Halloween!
If you enjoyed this post, don't forget to share:)