I've been very intrigued by Madonna and daughter Lola's Material Girl collection with Taylor Momsen as the model, especially since I'm a huge Madonna and Gossip Girl fan. This collection was just released and is only available at Macy's for now, but the power duo seem to have done well since the collection is becoming a BIG hit.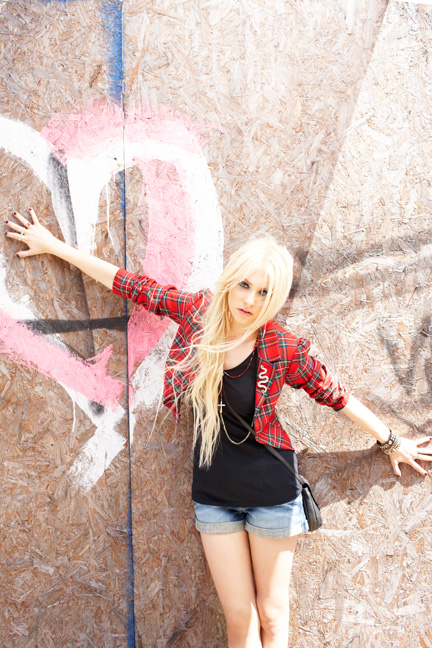 A few reasons why I love this collection:
#1. It's cheap! Everything in this collection is in between $5-$40 so you'll be getting a lot for your money.
#2. The pieces are fun, flirty, and edgy. They are made to be played around with, layered, and inspire a new style.
#3. Well…basically I just love the collaboration between Madonna and Taylor Momsen. One, an iconic singer who's reinvented herself over and over again and given us years and years of fabulous style, and the other, a young, edgy star-on-the-rise to showcase the awesome collection. A match made in heaven!
What do you guys think of this collection though? Love it or leave it?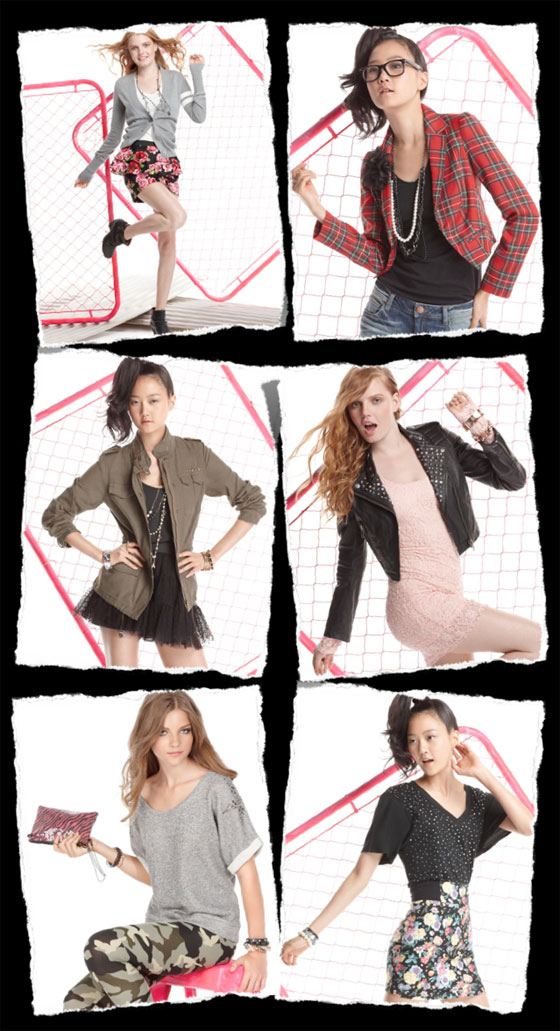 Would you wear any of these looks? I love the super playful and fun look of this entire collection, so it's great for school or weekends!
If you liked this post, don't forget to share 🙂