Finally we can shed our winter clothes and put on something a little lighter because the heat wave is upon us and we need stuff to keep us cool! So this spring and summer there is no better way to keep cool than with a maxi dress.
Maxi Dress for the Short Girl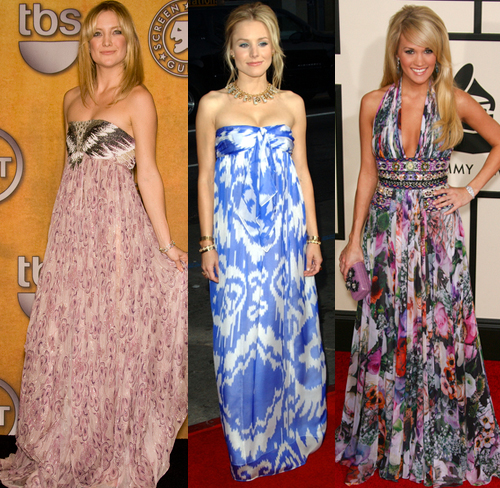 Now the maxi dress looks amazing on tall silhouettes such as Kate Moss and Paris Hilton, but for those of us who are 5'4 and under (me!), the maxi dress must be given more thought before being worn.
How to Pull off a Maxi Dress if You're on the Short Side
While Rachel Bilson and Keira Knightly look great in their flowing gypsy skirts, this shape can make a short silhouette even shorter and wider. Choose a style that is well cut and avoid tent-like diaphonous skirts, to prevent being swamped.
If you like this post, please share 🙂