So the time has finally arrived when I can safely say that yes, skinny jeans are finally out and I am soooo happy! I've never really been a big fan of skinny jeans and let's face it; they do NOT flatter most people unless you're wearing 5-inch heels, which most of us aren't….they don't complement your figure.
Are Skinny Jeans Going Out of Style?
So are skinny jeans going out of style? I sincerely hope so!
So if you were one of those people sporting the skinny jeans, you can slowly say your goodbyes and move on to bigger and better things such as the wide-leg jeans, which I am a fan of. Not only do wide-leg jeans look better on everyone, but they're so much easier to wear! Since they don't shrink at the bottom and they flare out, it will give the illusion of a longer, thinner silhouette. You can wear these babies with flip-flops, chunky heels and even wedges, they'll still look good!
Since the wide-leg jean just came back in fashion, I would suggest going and trying on different styles to see which ones better suit you. Grab a dark pair for when you go out at night and a light pair for during the day.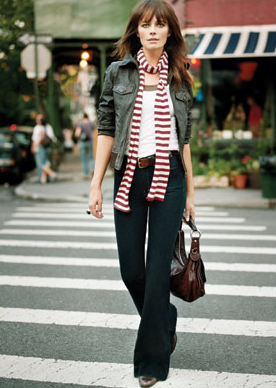 My favorite combination is a wide-leg pant with a puffy-sleeve or a billowy top and a pair of wedges. This look will work almost anytime anywhere. Just add some accessories and you're good to go!
But either way, I am extremely happy that skinny jeans are no longer a go, and I can finally bid my goodbyes!!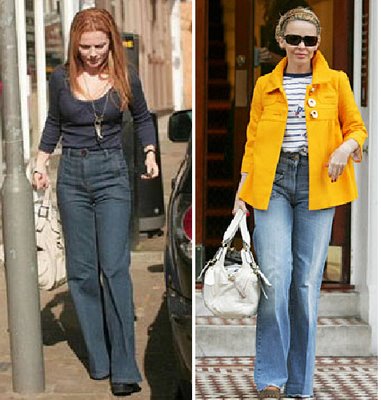 To see more fashion articles, check out our Fashion Posts!
Are YOU excited to sport wide-legged jeans? Don't forget to share:)