Rachel Bilson has quickly rise to stardom and that's partly because of her flawless style. Rachel manages to pull of every single outfit she puts together without any help from stylists. I recently saw this picture of her and I completely fell in love with her outfit.
Rachel Bilson Pulls it Off Again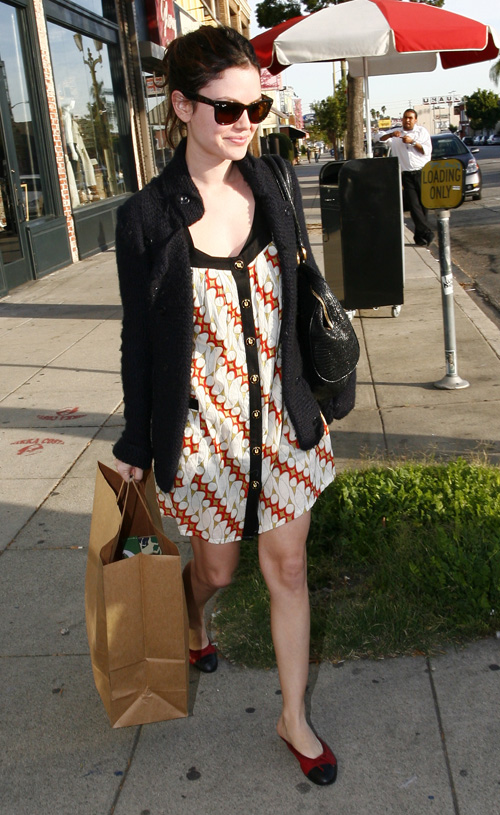 Rachel was out shopping in a cute button-down babydoll dress that she topped off with a black cardigan and adorable red and black flats. I love copying Rachel's style because it's so simple yet so chic and feminine.
You can pull off this look with your favorite babydoll dress and a cardigan on top. Finish the look with either flats, wedges or boots and you're all set.
To read more fashion related posts, check out our Fashion Blog!
If you like this post, don't forget to share 🙂