Rompers for women: yay or nay? Is it just me or does it seem like way too many things are coming back from 2 seasons ago? I get the return of the maxi dress (it's comfy and versatile for the summer), BUT, the return of rompers? I'm just not ready…
Rompers For Women: Yay or Nay?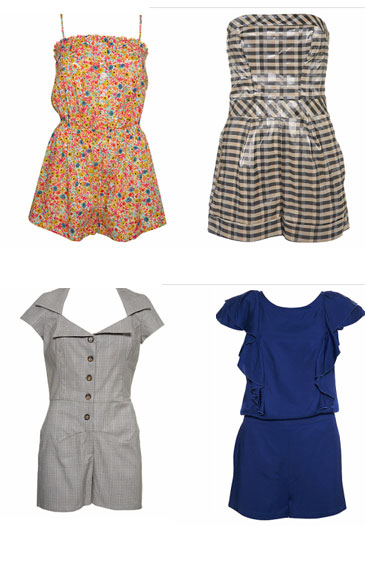 So what do you beauties think of rompers? Are they a yay or a nay?
Well you know my stand on rompers has changed. When they first came on the scene, I really took a liking to them, but it was actually really hard to find a good quality one that fitted right and was the right price. Of course in the end I found one and I enjoyed wearing it, but for some reason, I think their time in the spotlight should have been cut off at that time.
Whenever I think of rompers now…I think of onesies and to be honest, it makes me feel like a big baby! Rompers, in my opinion, are only appropriate for the beach. Rompers at night or out on the town, are a big no no to me.
It screams 80s, big baby, and….cheesy? I'm not sure where my strong dislike for rompers came from, but maybe it had something to do with some horrendous celebrity romper faux-pas? In either case, I think rompers don't flatter women's bodies for the most part! Take a look and then let me know how YOU feel about rompers!