Have you ever longed for that perfect makeup that would fit you like a glove? Wait no more beauties, because Maybelline's Fit Me collection is just what you need! I picked this up a few weeks ago because I wanted to test out just how good the "fit" would really be so here is my Maybelline Fit Me review.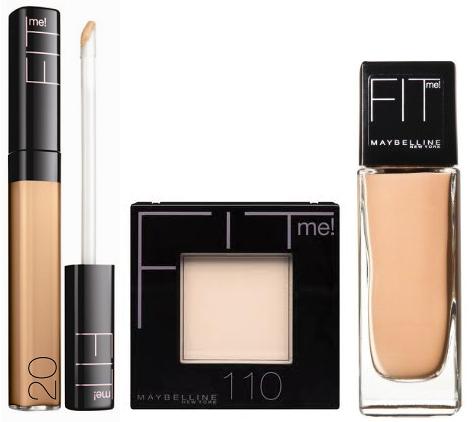 Maybelline Fit Me Review
PROS:
The price is very affordable at around $8 for foundation, powder, and blush (each). Compared to other drugstore brands, Maybelline Fit Me is more than fairly priced.
Goes on very smoothly and does exactly what it says: it fits YOU. I picked up shades 125 which is fair-medium, and I must say it was absolutely seamless.
Unlike other makeup, Fit Me did not break me out. My skin is extremely prone to breakouts, so I'm very careful of what I put on. But this is my second week wearing Fit Me and I am pleased to say no breakouts here!
The Fit Me foundation, powder, and blush go together very well, all blending in beautifully and leaving your skin very soft and silky to the touch.
CONS:
After an hour or so, my complexion got pretty greasy, even with the pressed powder on top. So I would suggest this to those whose with dry skin!
The foundation bottle does NOT have a pump, which drives me absolutely crazy since it can get a little messy trying to get it out.
The brush that the blush compact comes with…is just downright horrible. But what can you expect? Just use your own brush!
BOTTOM LINE:
Great price
Would NOT recommend to those with oily skin or acne as the coverage is more light to medium and also leaves your t-zone a little greasy.
Smells really nice!
Leaves a flawless, airbrushed looked and feels very light
If you enjoyed this post, don't forget to share:)