Wanna find out this spring's most important fashion rule? Starting off spring on the right foot is very important. Not only does your Spring style say a lot about you, but it can also alter your mood. So instead of wearing something drab and dreary, put on something cheerful that will put you in a good mood and get everyone's attention too!
Spring's Most Important Fashion Rule
As always, every season there is "the rule" that everyone must obey. This Spring's most important rule is remembering to keep everything chic, simple, and fresh. That means throwing out your old winter makeup, getting a new do, and a fresh, new spin on your wardrobe. Let's start with your makeup!
OUT WITH THE OLD, IN WITH THE NEW: FRESH MAKE-UP
This winter, we saw a lot of blues and violets on the eye lids and lots of reds on the lips. Fortunately, Spring has brought us a fresh burst of ideas which doesn't include strong, overpowering colors. It's very important that you keep your make-up simple and fresh. Wearing too much make-up can make you look old and tired. A fresh perspective on your make-up will do you wonder. Go on a make-up spree and choose new soft and vibrant colors. Choose peachy-pink tones for your cheeks and lips for a beautiful stained look. Tired faces are so out…bring in the new!!!
SHED YOUR LOCKS IN THE NAME OF FASHION
If you have beautiful long locks, the last thing you probably want to do is chop it all off. But this Spring brings us hot trends including shorter, more sophisticated hair. Anything that is chic, easy to up-keep and cute. Think Kaite Holmes or Rihanna – who doesn't love their fabulous cuts? So if you're daring enough, head to the salon this weekend and ask your stylist to re-create a star's look. Not only will you feel better, but you'll look more revived, refreshed and younger too! The bottom point: chic and sophisticated!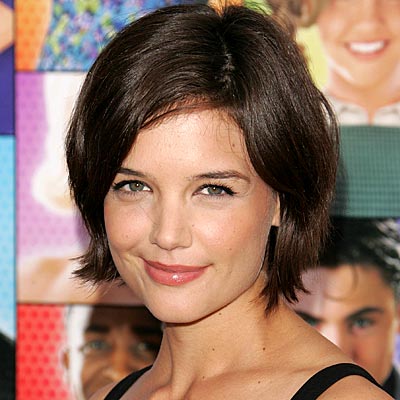 RE-INVENT YOUR WARDROBE!
Now that you have fresh makeup and a chic new do, all you need is a hot wardrobe. Pick up simple, basic things that you can combine with multiple outfits and get multiple uses out of. Flowy fabrics are very hot this Spring, so keep that in mind. Don't go for super-tight fashions. Instead, keep it simple and flowy. Pick soft and sheer fabrics. Colors you can wear this spring: white, neutrals, peaches, pinks, yellows, greens, and these are just a few. Keeping your outfit fresh and simple is the key to looking fabulous.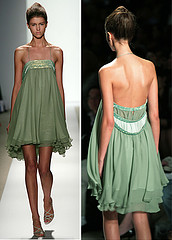 For more fashion posts, check out our Fashion Articles!
If you like this post, don't forget to share 🙂