In both life and fashion, there are always a few rules we need to abide by. Life has its rules that we need to obey, and so does fashion! Here are the top 5 fashion commandments that you need to live by!
Top 5 Fashion Commandments that You Must Obey
1. Ignoring the Rule Never to Mix Prints
You know very well which rule I'm talking about! Never being able to mix florals with stripes- well that's out now! Thanks to brilliant designers Etro and Dries Van Noten who adopted the "anything goes" attitude by mixing florals with stripes. So here's a new challenge for you! Instead of mastering the art of the match, why not master the art of the mix?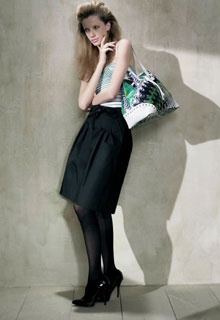 2. Do Transform Your Day Clothes Into Night Clothes
It's the easiest thing you could do! If you're pressed for time like a lot of people, throw on a cardigan over a dress, or over an embellished top and you're all set to go! Be ready in just seconds!
3. Do Gather American Basics
Once you've got a closet full of club wear, office wear, and the occasional bridesmaid dress, you now need to stuck up on the simple, American basics.  That includes simple tees, pencil-skirts, silk tops, etc. These un-fussy items will help you out in your time of need, I guarantee it!
4. Do Inform Yourself
If you're a fashion diva, you should probably honor fashion's living legends. That's why you should tune in to the Sundance Channel's documentary Marc Jacobs & Louis Vuitton. It premieres during fashion week, February 4th and 8 p.m. EST.
5. Sparkle at Every Occasion
Weather you're going to a party, a wedding, or any event for that matter, make sure you're the belle of the ball! Sparkly jewelry, bags, and shoes are a must have for any event!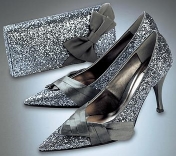 To see more fashion related posts, check out our Fashion Articles!
If you enjoyed this post, don't forget to share 🙂