This spring, designers showed us some very tribal trends and accessories and I just can't get enough of them! These tribal trends were inspired by the art and natural beauty of Africa. You'll see a lot of colorful, earthy-toned accessories and trends as well as a lot of natural patterns. Here are some of my favorites. If I only had enough money…
Tribal Trends and Accessories
The Python and Leather Sandal – Louis Vuitton
The Spicy Leather Collection from Louis Vuitton as seen at the Summer/Spring 09 Show in Paris last October. This collection showcases the art and beauty of Africa with tribal-inspired accessories, lots of color and mixed patterns and fabrics. These amazingly sexy and to-die-for 4.5 inch platform stilettos come in six different styles.
Ivory Resin Necklace : Christian Dior
I love this necklace because it truly is reminiscent of an African tribe (at least to me!). The details on this necklace are exquisite and you would hope so too since it retails for $1,755!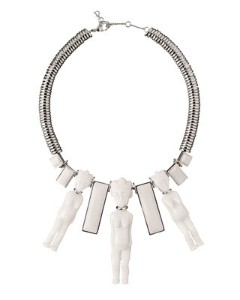 Tribal Cotton Dress: Anna Sui
This beautiful strapless Anna Sui cotton dress is the perfect spring outfit. It's a little too busy for me, but I would still love to be able to pull it off. Again, great detail in the patterns and amazing color.
Gold Bracelet With Diamonds: Carrera Y Carrera
This is a stunning bracelet from Carrera Y Carrera and retails for more than my car I'm sure. Nonetheless, it's a beautiful bracelet that goes so well with the tribal look.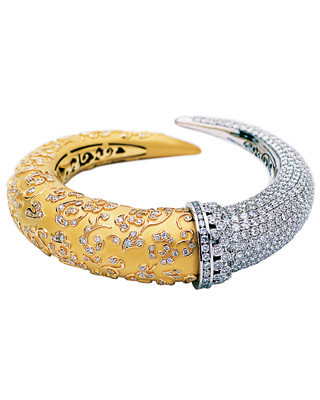 If you like this post, please share 🙂