What's hot this fall? So it's that time of the year again when we trade in our pretty little frock dresses for knee-high boots and tights, but not to worry, these fall styles will remind you of anything but winter. This fall's collections are gearing more towards fun, edgy styles rather than bulky, bundled-up trends. So what's on the agenda for this semester?
What's Hot This Fall
Printed Dresses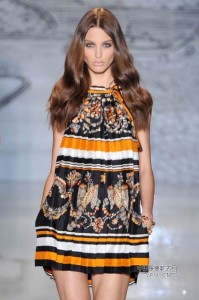 If you don't have one, get one. Even if it's still hot out, you can wear your printed dress with a pair of wedges and just trade them in for knee-high boots and tights when the colder weather hits. I love the fact that they're super versatile and you can dress them up with a few accessories or make them casual by throwing over a cardigan.
Sky High Heels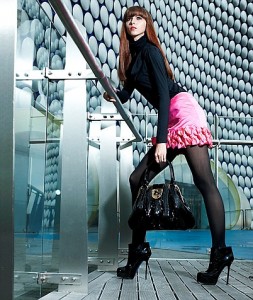 You know they're in, but that doesn't mean you have to throw away your flats. If you're not comfortable with the height, just don't wear them! But if you love a high heel, make sure you make the most of it this fall and pair them with cuffed jeans, ruffled dresses and denim skirts.
Printed Bottoms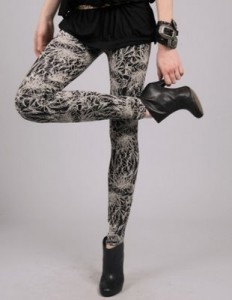 Seems like print is all over this season including pants and leggings. We've seen some really incredible printed pants and leggings on the runway, but just be careful how you wear them. To pull off a slim printed pant or legging make sure you pair it with a long sweater or tunic.
Leather Jackets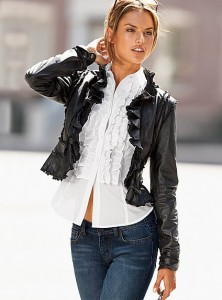 Edgy is the key word this season so of course leather jackets are a must this fall. They're great because they instantly transform a bland, boring outfit into something exciting. Pair a leather jacket with skinny jeans or a denim skirt and thigh-high boots.
Metallics and Jewel Tones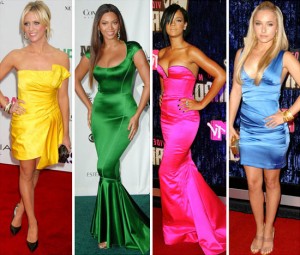 Metallics and jewel tones make a comeback this season to compliment the edgy, rock look that we've seen on the runways. If you're looking to wear these fabrics make sure you choose something that complements your skin tone as well as your figure.
If you like this p