Looking for ways to fix dry, damaged, and frizzy hair? We've compiled the BEST 10 home remedies for dry and frizzy hair – tried, tested and true!
Having our hair done using a straighter, coloring, curling and bleaching our hair is something we love to do because let's be honest. Who doesn't like to look amazing all the time? Yup, the answer is EVERYONE, but the constants use of all of the above can cause so much damage to your hair. It can dry it out to the extent that your hair starts to break and that doesn't look amazing at all.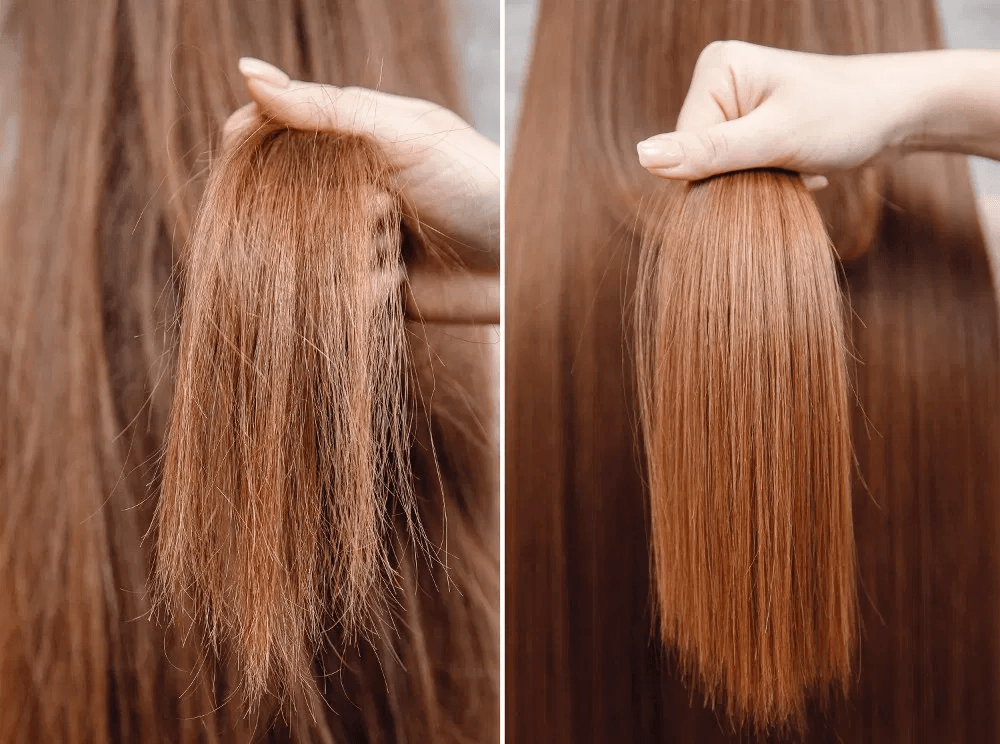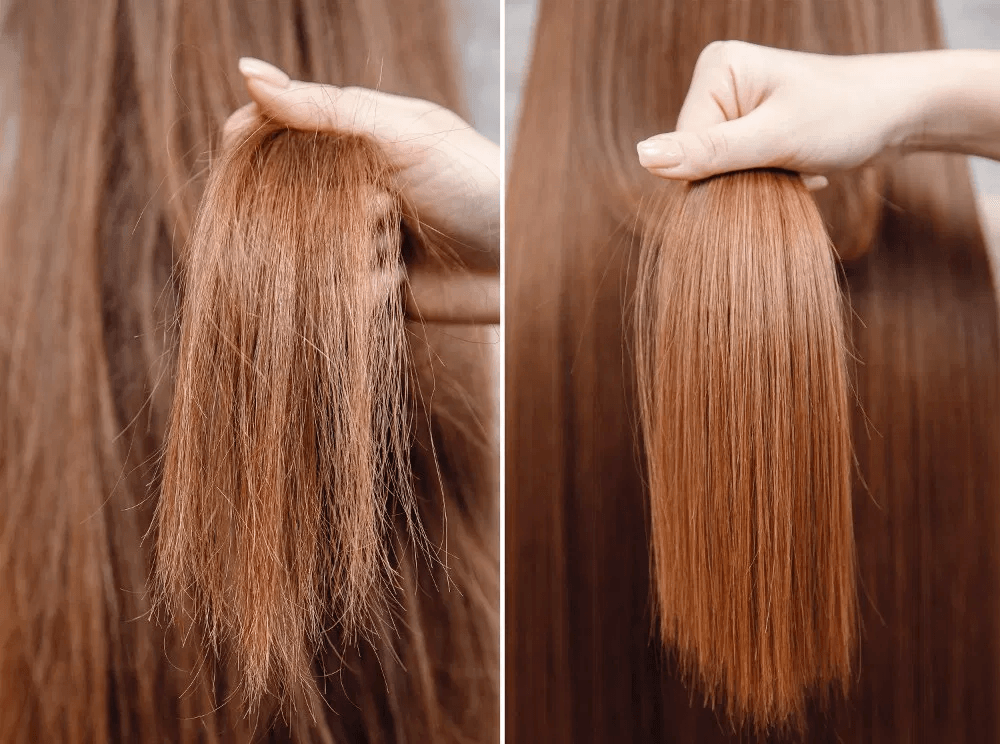 Dry hair becomes weak and therefore it tends to break easily and cause split ends. It's usually lacks luster and looks unhealthy. That's why It's crucial that we wash, style, and take care of dry hair so that it guarantees that the hair will remain healthy and hydrated. By keeping your hair hydrated, it will look shinier and feel softer. Knowing all of this, today we bring you these wonderful home remedies for dry and frizzy hair that will help you achieve that AMAZING healthy hair we all dream of.
Home Remedies for Dry and Frizzy Hair
#1. Deep Conditioning with Hot Oils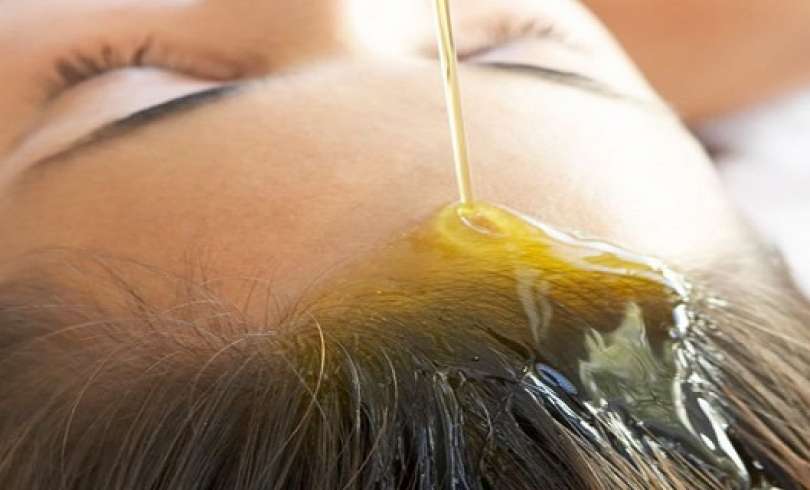 A combination of hot oils full of vitamin E and antioxidants like olive oil, coconut oil, and castor oil, help to seal the hair strands with moisture, and by doing so, repair the damage.
Ingredients:
1 tbsp Castor oil
1 tbsp Olive oil
1 tbsp Coconut oil OR Argan oil
How to:
Warm-up all the oils, being careful not to boil. Massage these oils into your hair then cover it with a shower cap. Allow the oil to sit for at least 45 minutes so the moisture can seal. Shampoo and rinse as usual.
#2. DIY Avocado Hair Mask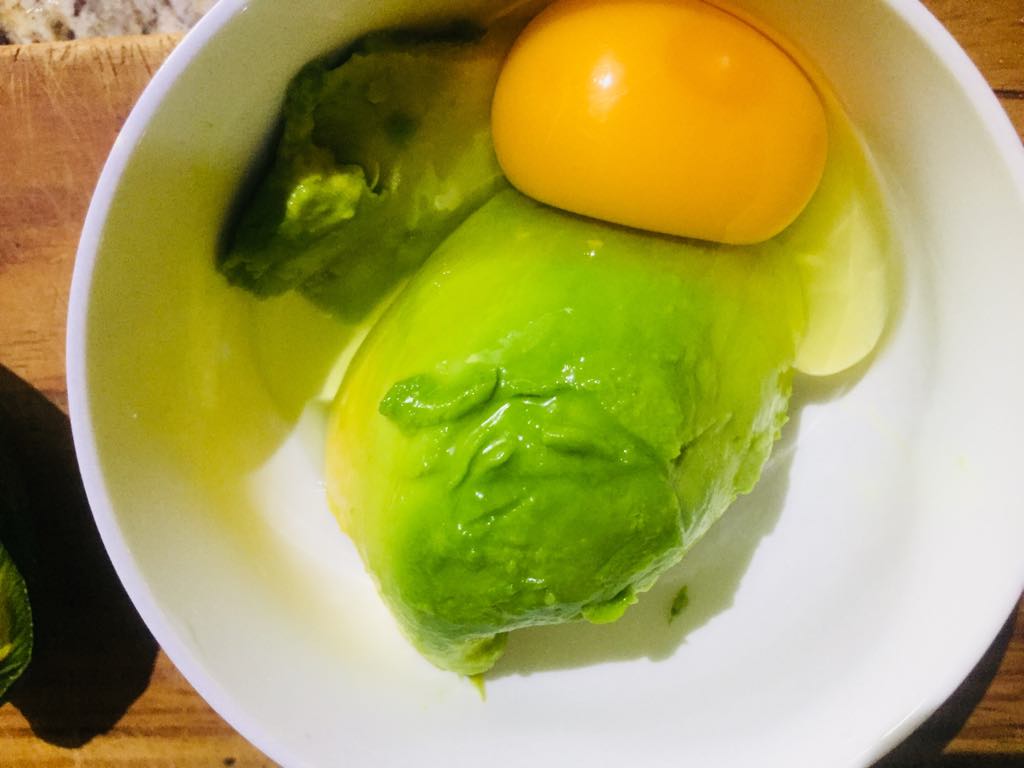 Avocados have plenty of vitamins, minerals and essential fatty acids. Use this hair mask at least twice a week to ensure your hair will recover its luster.
Ingredients:
How to:
Mash a ripe avocado. Mix the two ingredients together to make a paste. Gently apply this on wet hair being careful since the avocado can be a bit messy and leave on for 20 minutes. Shampoo and Rinse well.
#3. Honey and Coconut Oil for Frizzy Hair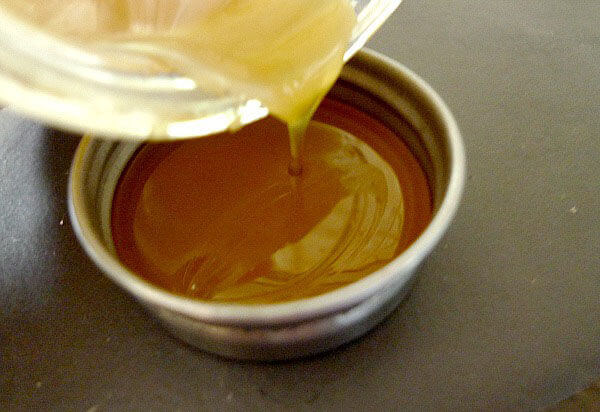 Honey works as a humectant, sealing in the moisture from the coconut oil, making it more effective than using by itself. Mixing these two can make your hair recover that shine even faster.
Ingredients:
1 tbs organic honey
1 tbs Coconut oil
How to:
Melt together the organic honey with coconut oil. Gently apply into your hair and massage for a few minutes. Leave on for 15-20 minutes and then shampoo and rinse well.
#4. Homemade Tea Rinse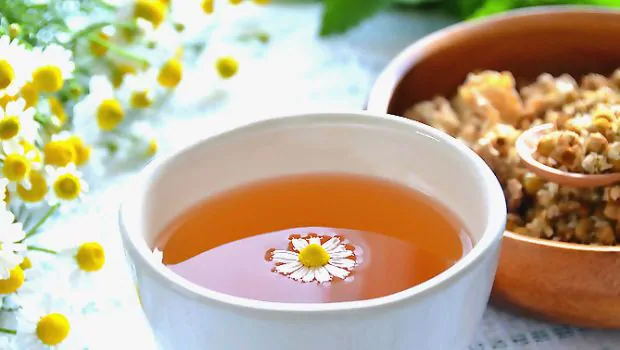 Tea can intensify the hair color, so make sure to use a tea that works with your hair color. Blondes should use chamomile tea that promotes hair growth and makes your hair shiny. Brunettes should be using black tea to increase shine and enrich color.
Ingredients:
1 chamomile tea bag (For blonde hair)
1 black tea (for brunettes)
How to:
Brew any of the tea bags depending on your hair color. Let it cool well and use it as your final rinse after your shampoo. You can use this rinse after applying any of the others home remedies for dry and Frizzy hair above.
#5. Egg Shampoo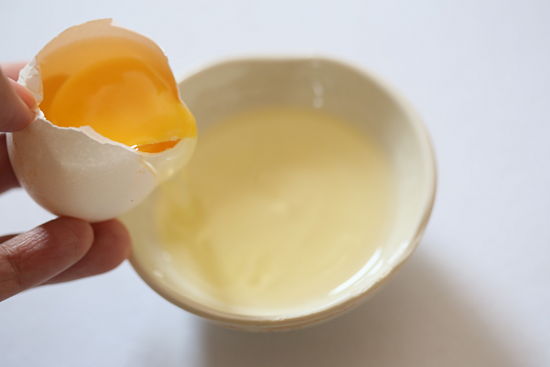 Eggs are full of nutrients and proteins that feeds your hair. These nutrients help your hair to grown faster stimulating healthy new hair growth. Use this treatment at least once a week to help your hair recover its shine.
Ingredients:
How to:
Mix one egg with a small amount of shampoo, then apply to your dry hair for five minutes. Gently massage around and rinse well.
#6. Egg and Mayonnaise Mix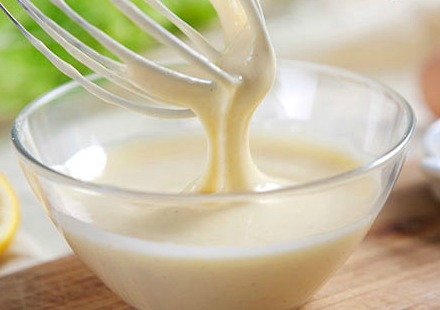 Eggs and mayonnaise contain protein that help to strengthen the hair and restore the moisture to dry and brittle hair.
Ingredients:
How to:
Mix an egg white with 1 tbsp mayonnaise. Gently apply the mixture to your hair and scalp. Massage gently in a circular motion for a few minutes. Rinse your hair and then shampoo.
#7. Yogurt Oil Mask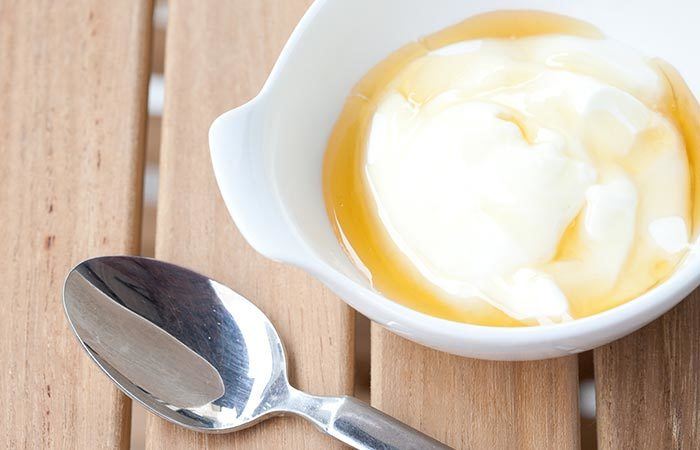 Yogurt helps calm frizz, keeping your hair moisturized while olive oil promotes a healthy scalp. This mix of yogurt and oil can make a productive home treatment for dry hair.
Ingredients:
1/2 cup yogurt
2 tbsp Olive oil
6 drops of your favorite essential oil (optional)
How to:
Mix everything together nicely. Apply the mixture to your hair after shampooing. Cover with plastic a shower cap and leave for 15-20 minutes. Rinse your hair well with tepid water.
#8. ACV Rinse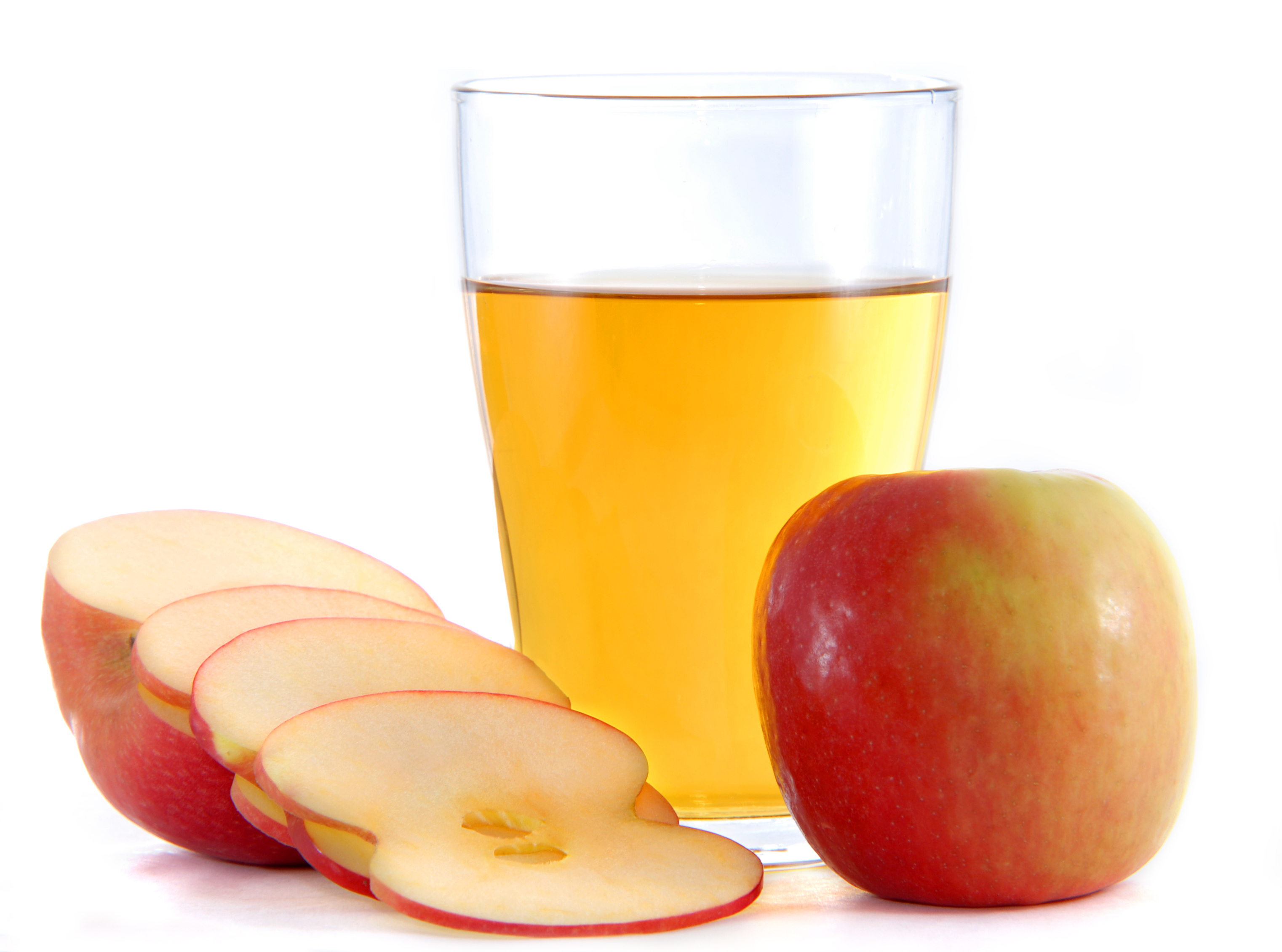 The vinegar helps to increase hair luster and strength by lowering the hair and scalp pH. You can use this apple cider vinegar rinse after using any of the home remedies for dry and frizzy hair above.
Ingredients:
2 part apple cider vinegar
10 parts water
A spray bottle
How to:
Mix two part apple cider vinegar to 10 parts water in a spray bottle and spray into your slightly wet hair once a week. Style as usual.
#9. Homemade Banana Hair Mask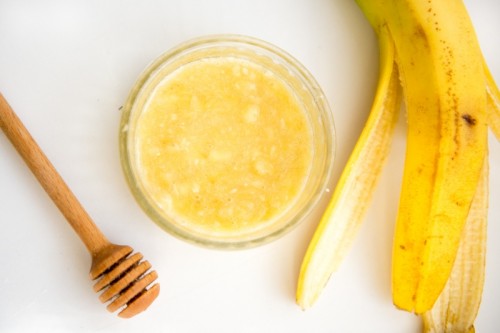 Bananas are high in potassium and moisture content, which makes them perfect for a dry hair treatment. With all their good properties, bananas help with split ends, can soften the hair and also improve elasticity.
Ingredients:
1 ripe banana
1-2 tsp organic honey
Mash one banana and add the honey making a paste. Gently splay onto your hair, beginning on your roots all the way to the ends. Leave on for about 1 hour and then rinse with warm water.
#10. Coconut Milk Hair Mask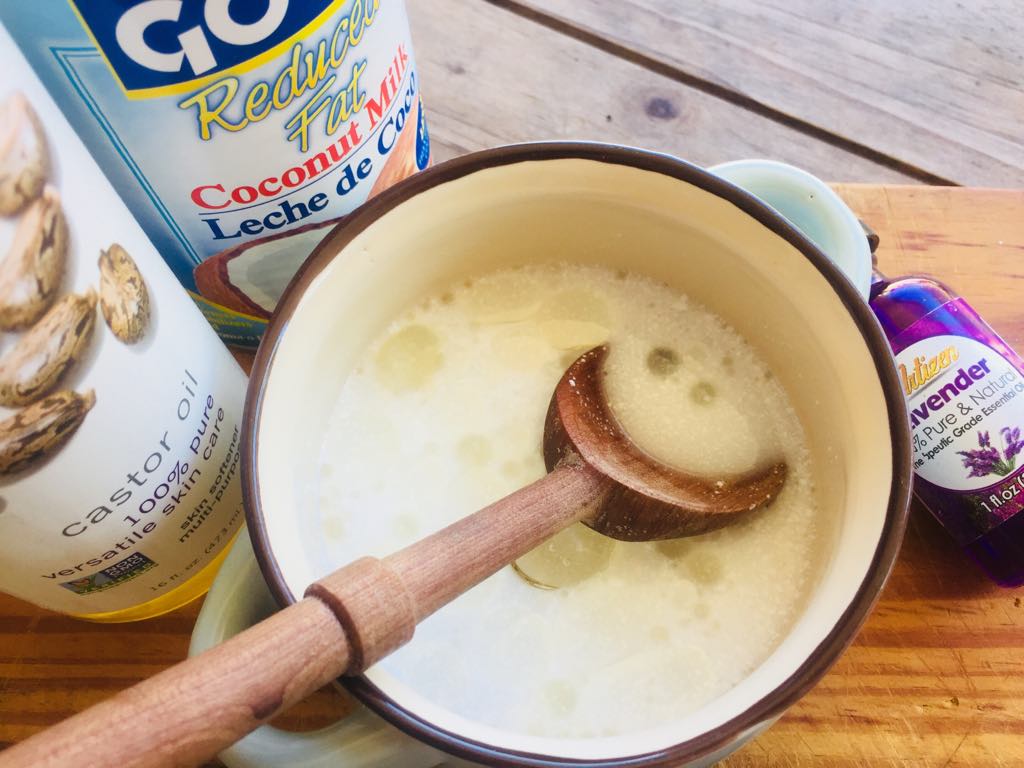 Coconut milk it's full of moisturizing agents, that penetrates the hair shaft and hydrates while Also gets rid of split ends and leaving the hair shiny and moisturized.
Ingredients:
1 can unsweetened coconut milk
a few drops of your favorite essential oil (optional)
How to:
In a bowl, take out as much coconut milk as you think you may need. Add your essential oil if using. Thoroughly apply the coconut milk hair mask from roots to tips. Place a shower cap over your hair to prevent the mixture from running down. Leave on for at least 30 minutes. Rinse out and shampoo and condition as normal.
Each and everyone of these home remedies for dry and frizzy hair will help you get healthy and shiny hair you have always dream off. Use one or all of the home remedies above regularly for best results.