If you have thin, breaking, and slow growing hair, this is for you! This 3 ingredient natural hair growth treatment encourages healthy hair growth, prevents breaking, reverses damage, and leaves hair silky soft and shining! This natural hair growth treatment contains all natural ingredients (obvs!) and won't further damage your strands…unlike commercial hair treatments which are loaded with alcohols and chemicals!
As with any homemade hair growth treatment, please be patient. We advise that you apply this treatment at least 2-3 times a week for a period of at least 1 month. Have a little patience and you will be GREATLY rewarded!
Natural Hair Growth Treatment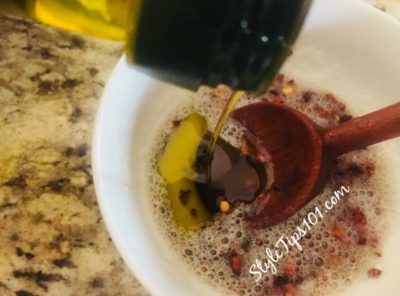 Ingredients:
Directions:
Grate a small ginger root into a bowl.
Add the grated ginger and the rest of the ingredients to a blender or food processor.
Puree for a few seconds until the ingredients are well combined.
Apply to dry, unwashed hair, massaging into scalp and spreading the mixture all throughout the hair.
Be sure to saturate the ends well.
Leave on for 40 minutes and rinse off.
Follow up with shampoo and conditioner.
Use 2-3 times a week for best results.
Benefits:
Prevents hair loss
Promotes hair growth
Prevents hair breakage
Reverses damage
Adds shine
Strengthens hair
Softens hair
Repairs split ends
Like this post? Share and Pin 🙂