This homemade skin polish will slough off dead skin cells, reverse the signs of aging, and polish skin to a beautiful soft glow! Made with natural ingredients, this homemade skin polish will exfoliate, hydrate, and leave skin looking and feeling super duper silky! Use this skin polish 2-3 times a week for glowing skin, or before a big event!
Homemade Skin Polish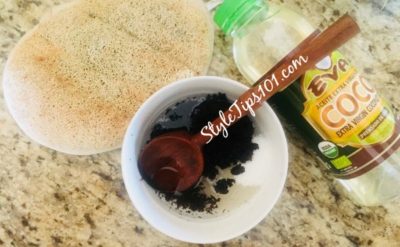 You'll Need:
Directions: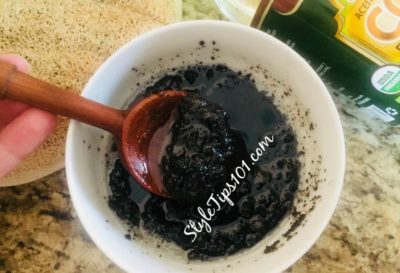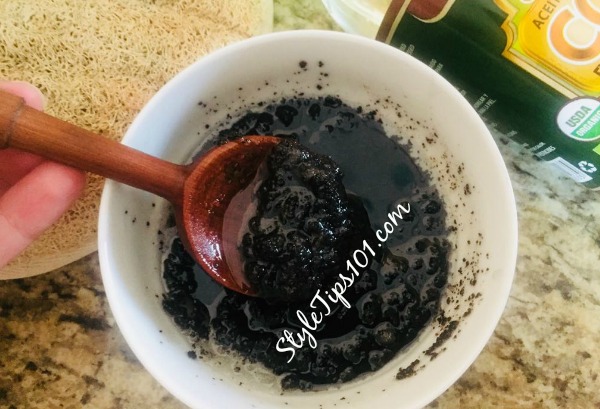 To a bowl, add all of the ingredients and stir well until all ingredients are incorporated.
Store in a clean, airtight jar or container.
Use in the shower on wet skin.
Grab a handful and scrub onto skin in slow, circular motions.
Focus on areas that are rougher such as knees, elbows, and shoulders.
Also focus on cellulite areas such as the butt and thighs.
Benefits of Homemade Skin Polish:
Coconut Oil is chock-full of fatty acids which work themselves into the skin to reduce fine lines and signs of aging, hydrate, and leave skin feeling soft.
Coffee grounds add a wonderful and invigorating smell to this polish, but also gently exfoliates and greatly helps to reduce cellulite.
Brown sugar is an amazing exfoliator getting rid of dead skin cells and revealing newer, softer skin.
We love this skin polish because it's SO easy to make and requires ingredients that you probably already have around the house!
Be sure to use 2-3 times a week to get soft skin, prevent and reverse cellulite, and exfoliate!
Like this post? Share and Pin 🙂