Coconut oil is one of those God sent products that every girl has in her beauty repertoire because it's just SO versatile! Coconut oil can cure a multitude of things from acne, to wrinkles, and damaged hair. Add another powerful natural agent to coconut oil and now you're left with an amazing products. Today we'll show you 5 must try coconut oil hair treatments that are all 100% natural and only require two ingredients: coconut oil + something else!
5 Coconut Oil Hair Treatments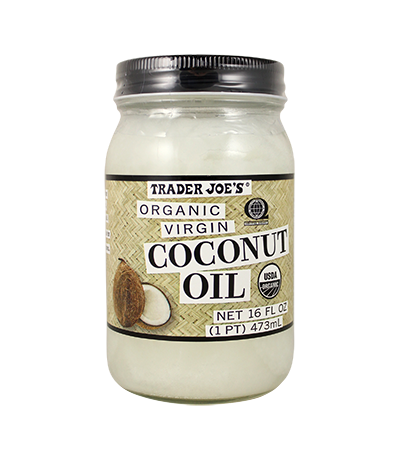 These 5 coconut oil hair treatments treat five different hair problems from dry hair to dandruff. So whatever your hair issue is, coconut oil is there to help fix it!
#1. Damaged Hair = Coconut Oil + Honey
Mix coconut oil with honey and apply to dry, unwashed hair. Leave on for at least 30 minutes, and wash out. Your hair will feel super soft and less damaged. Use 2-3 times a week to repair damaged hair.
#2. Dandruff = Coconut Oil + Lemon Juice
To get rid of dandruff, mix coconut oil with freshly squeezed lemon juice. Apply all over hair and leave on for 30 minutes. Wash out and repeat until dandruff is completely gone (in about a week!).
#3. Hair Growth = Coconut Oil + Aloe Vera
Coconut oil and aloe vera make a powerful hair growth combo! Mix coconut oil with fresh aloe vera gel and apply to hair, concentrating on the roots. Leave on for 30 minutes or overnight and use at least 3 times a week.
#4. Hair Repair = Coconut Oil + Egg White
Mixing coconut oil with an egg white will repair split ends and damaged hair. Especially if your hair's been damaged by dyes, this hair treatment will quickly turn it all around.
#5. Dry Hair = Coconut Oil + Mayo
For dry hair, mix half coconut oil with half mayonnaise. Leave on for at least 30 minutes and use 2-3 times a week. Both coconut oil and mayo deep conditioning, infusing hair with moisture and leave it extra soft.
If you like this post, don't forget to share 🙂