Did you know that aloe vera is one of the BEST things you can use for hair growth? Today we'll show you exactly how to use aloe vera gel for hair growth and get the thickest, healthiest hair you've ever had! Aloe vera contains an enzyme that is beneficial in stimulating hair growth, and when used on a regular basis can regenerate cells and promote quick hair growth.
Aloe Vera Gel For Hair Growth Recipe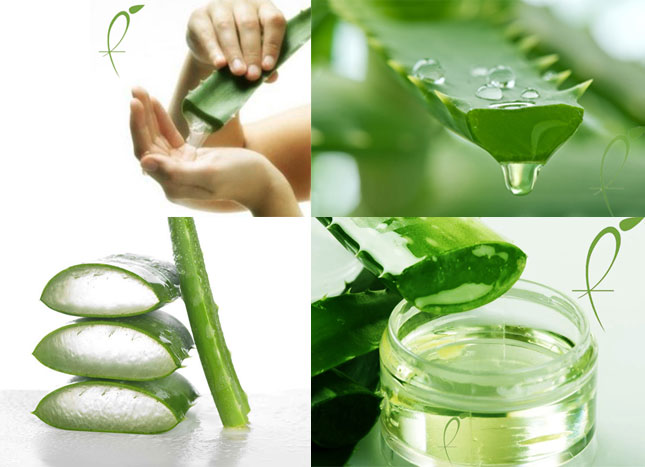 What we really LOVE using the aloe vera gel for hair growth recipe is to grow our eyebrows and eyelashes, but it works just as well for the hair on your head!
You'll Need:
Fresh aloe vera gel
Castor Oil
Directions:
Extract fresh aloe vera gel from an aloe plant. If you don't have an aloe plant, what are you waiting for? They're super easy to take care of, don't require a lot of water, and can live in almost any environment. Aloe vera is beneficial not only for hair growth, but also for burns, and other skin ailments such as acne.
Once you've extracted enough aloe vera gel, add about a teaspoon of castor oil (more or less depending on how much aloe you've extracted. Castor oil is an amazing hair growth oil which encourages healthy scalp and regenerates the hair.
Mix the gel and the oil together and apply directly to the lashes, eyebrows, or to the roots of your hair. Leave on overnight and rinse off in the morning.
Caution: Aloe vera can leave a red, blood-like stain, so be very careful when you're extracting the gel! Once the aloe has dried onto the hair, you should be fine and it shouldn't stain your pillowcase.
Repeat this at least 2-3 times a week and you should start seeing results within two weeks!
If you like this post, don't forget to share 🙂