Last Updated on
If you have curly or wavy hair, this DIY curl cream recipe will be right up your alley! Instead of saturating your hair with store bought creams and mousses that are loaded with drying alcohols and chemicals, this homemade curl cream is an amazing alternative that works just as well but without all the gunk! We used all natural aloe vera gel, coconut oil, and shea butter to make this luscious curl enhancing cream.
If you've ever used hair gel or curling mousse you know how it can leave your hair crunchy and greasy looking, but this DIY curl cream recipe will not. That's because it's made with hair friendly ingredients that actually enhance your hair's natural texture.
But, even if you don't have curly hair, this homemade curl cream can still help you achieve some much needed texture, bounce, shine, and volume. For those with fine hair who want volume and thickness, we highly recommend you blowdry your hair upside down using a diffuser.
DIY Curl Cream Recipe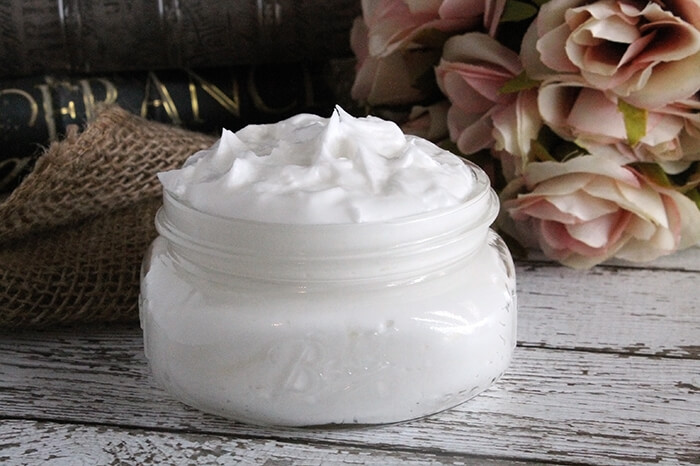 Benefits of DIY Curl Cream
Aloe Vera Gel
Aloe is a natural gel and therefore works really great instead of an actual store bought hair gel. Aloe vera is also super moisturizing and healing, so if your tresses are stressed, this DIY curl cream will heal damaged strands as well.
Additionally, aloe vera has also been scientifically proven to restore dry and damaged hair, as well as to encourage growth. This is because aloe contains proteolytic enzymes which help to repair dead skin cells on the scalp, and therefore promoting healthier and faster hair growth.
To top it all off, aloe vera also prevents scalp itch and irritation, dandruff, and dryness, just to name a few.
Coconut Oil
Coconut oil encourages healthy hair growth, hydrates dry scalp and hair, and also detoxifies. Because it's packed full of antioxidants and fatty acids, coconut oil can help retain moisture and heal a number of hair problems such as dry and itchy scalp and dandruff.
It also helps to prevent breakage and split ends because of the amount of fatty acids it contains. This in turn helps to promote healthier, faster hair growth, and also adds shine and luster.
Shea Butter
Shea butter adds shine and lush to drab locks and also makes sure moisture stays put. But the amazing thing about shea butter is that it has proven to help with hair loss. This is because like coconut oil, shea butter also contains a high amount of fatty acids which aids in the production of healthy hair follicles.
It is also anti-inflammatory, hydrating, and antiseptic, making it an excellent addition to any homemade beauty product.
All three of these ingredients combined make for a kick-ass curl cream that you'll love using day after day!
Home to Make Curl Cream:
2 tbsp aloe vera gel
2 tbsp organic, cold pressed coconut oil
2 tbsp shea butter
Directions: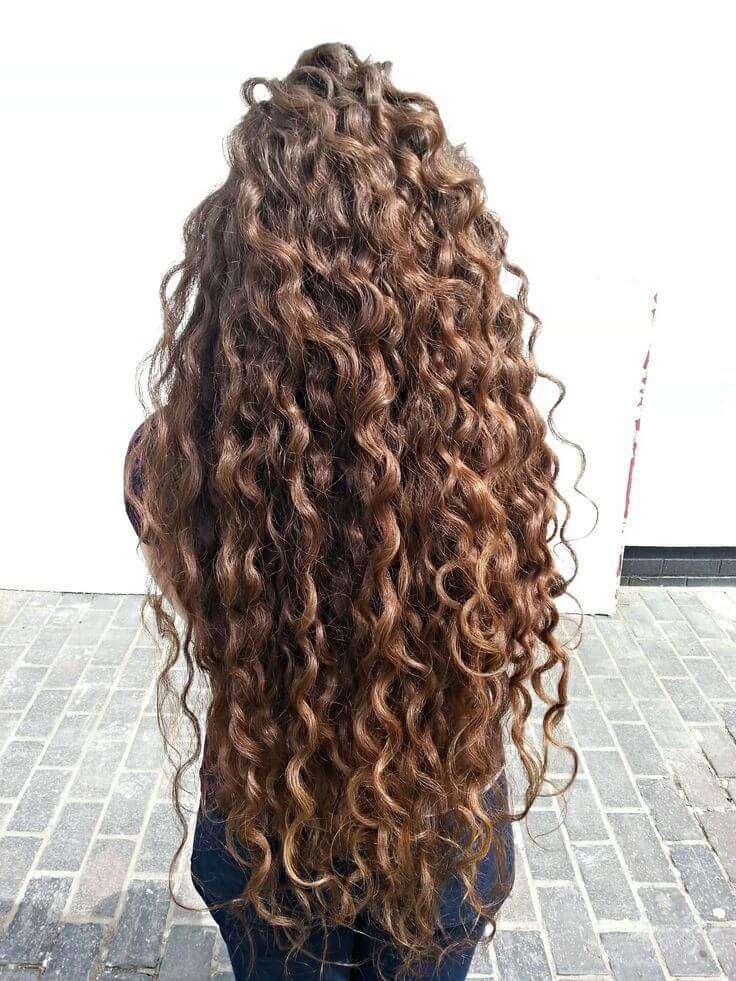 If need be, melt the coconut oil and shea butter in a double boiler method or in the microwave.
Mix all ingredients together in a small bowl until well incorporated.
Using a stand mixer or a hand mixer, beat all 3 ingredients until stiff peaks form.
Apply to wet hair starting from the middle of the head and running all the way down to the ends.
As you do this, twist the hair around your finger to encourage curls.
Air dry for a less pronounced more natural look, or use a blowdryer diffuser to get bigger curls and more volume.
Use this after every shower for beautiful, natural and bouncy curls!
NOTES:
Depending on your climate, your curl cream may melt. If that happens, simply stick in the fridge for a few hours and whip again.
If your curl cream gets solidified (it gets too cold), throw back into the stand mixer and whip again.
Will keep for several months.
Feel free to add some of your favorite essential oils such as lavender, peppermint, tea tree, or check out some of our favorite essential oils for hair!
Here are some of our favorite essential oils to add to hair products! Simply add a couple of drops to this DIY curl cream:
Rosemary Essential Oil: This is a great essential oil to add to any hair product, including shampoos and conditioners. It's great for those with thinning and breaking hair, and also helps to prevent hair loss.
Sage Essential Oil: This is a great option for those with grey hair as sage essential oil can help slow down the hair's aging process.
Lavender Essential Oil: Helps to improve hair texture, is a natural anti-inflammatory and antiseptic, and also improves hair growth and strength.
Tea Tree Oil: Add this to your DIY curl cream, shampoos, or conditioners, to strengthen hair and also to keep dandruff at bay.
If you like this post, don't forget to share 🙂