Ain't nobody got time for that! These 18 hair hacks are so genius, but simple, that'll you'll wonder "how come I never thought of that?".
#1. Use Dry Shampoo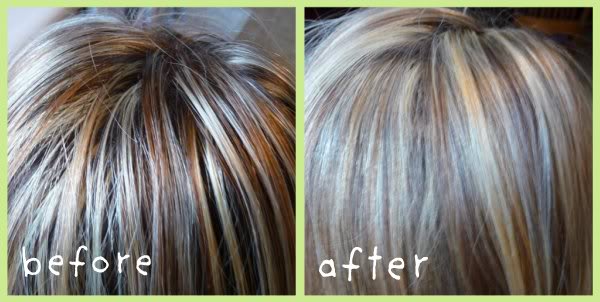 Dry shampoo is your friend, so use it! It's best to use it the night before, as it will have time to really penetrate your strands, therefore making the most of its powers. Don't wanna shell out the bucks? Baby powder works just as well and will last you even longer. Just throw some powder into your palms and gently rub into your roots. If you're a brunette though, be careful with baby powder, as it will leave a white residue so it's best you use it before bed.
#2. Use Bobby Pins the Correct Way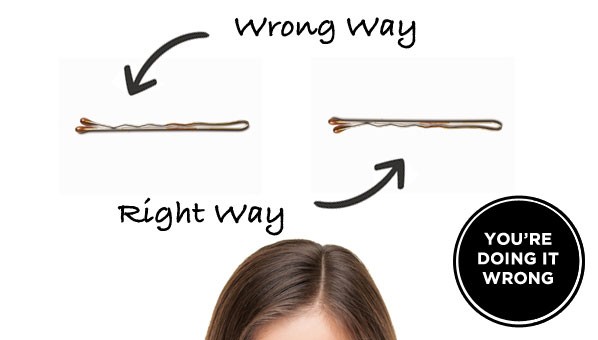 Did you know you've been using bobby pins WRONG your entire life? See the above image? That's the correct way to use them. The wavy side is supposed to be against your head – it will hold your tresses in much better.
 #3. Use an Elastic Headband for a Bad Hair Day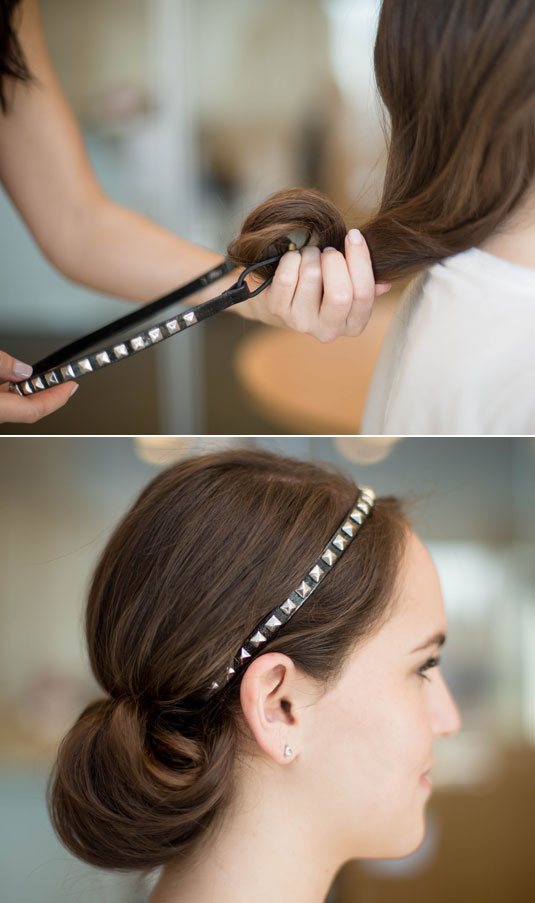 Elastic headbands can be found almost anywhere and they're super cheap, so there's no excuse for you not to stock up on a few – they're perfect for those bad hair days. Here's how you do it: roll your hair over the headband then pull it over your head. Set with some light hairspray and you're good to go!
#4. Don't Apply Hairspray Directly to Your Hair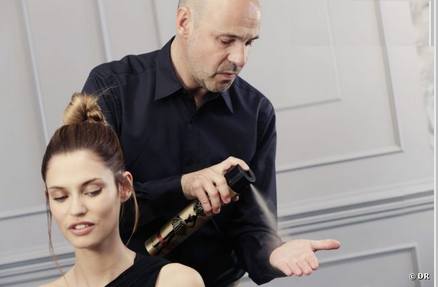 Spraying hairspray directly on your tresses will make them stiff and no one likes that feel. Instead, apply hairspray to your hands and then gently run through your hair. You'll end up using a lot less and still get that great hold.
#5. Create the Illusion of a Longer and Fuller Ponytail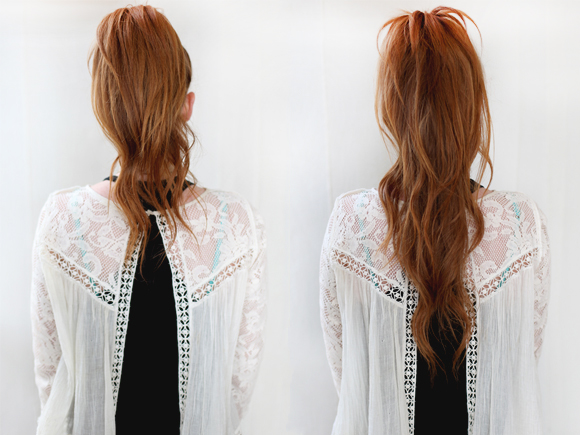 Don't have a majestic mane? No problem. You can actually create the illusion of a longer and fuller ponytail in a few easy steps. Start by separating your hair in two sections: top half, and bottom half (see image). Pull the top part into a high pony, then tie the low part into a low pony. Tease the top tresses to give a fuller look and also to hide the bottom half and set with hairspray.
#6. Create a Waterfall Braid for An Elegant Look

If you can do a French braid, then this will be easy peasy but if  not, get a friend to try this look on you! If you follow the images step by step, it's actually quite easy. The waterfall braid is not only elegant, but also perfect for those hot days as it keeps the hair out of your face.
#7. Create Amazing Beach Waves With a DIY Sea Salt Spray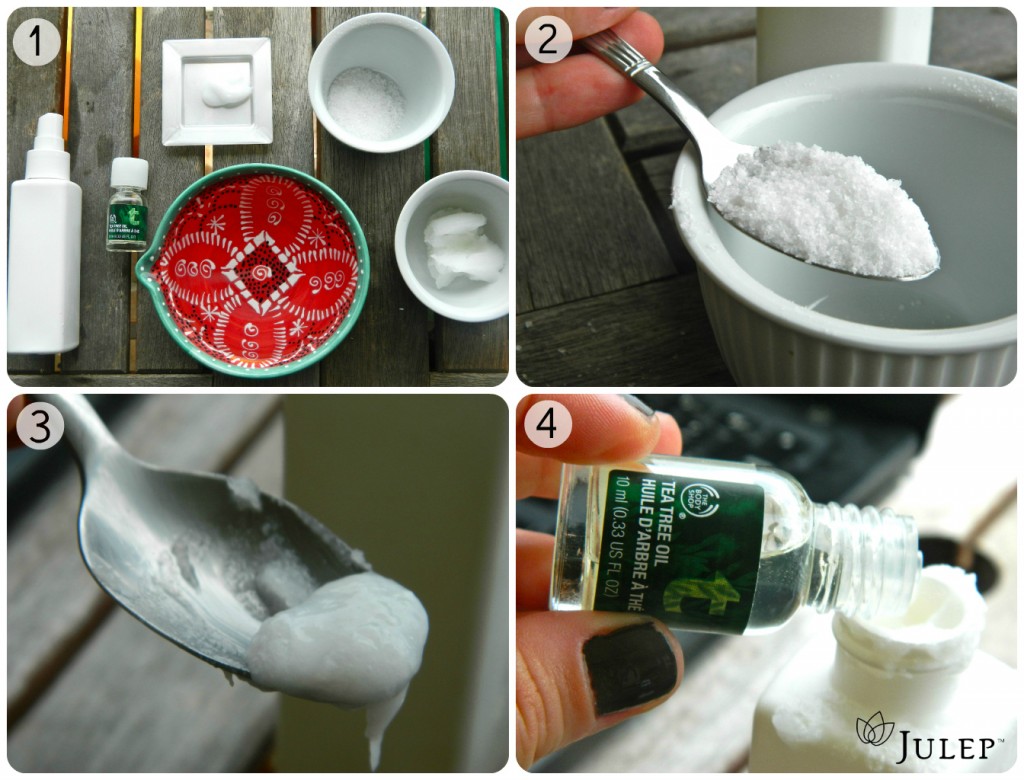 Sea salt spray will give your hair amazing texture, without drying it out. In a spray bottle, mix 20 oz of carbonated/seltzer water, a teaspoon of sea salt, a teaspoon of organic coconut oil (optional) and/or  a few drop of tea tree oil (also optional).  Mix it all together in the bottle and spritz into damp or dry hair. Perfect waves!
#8. Curl Your Hair Super Fast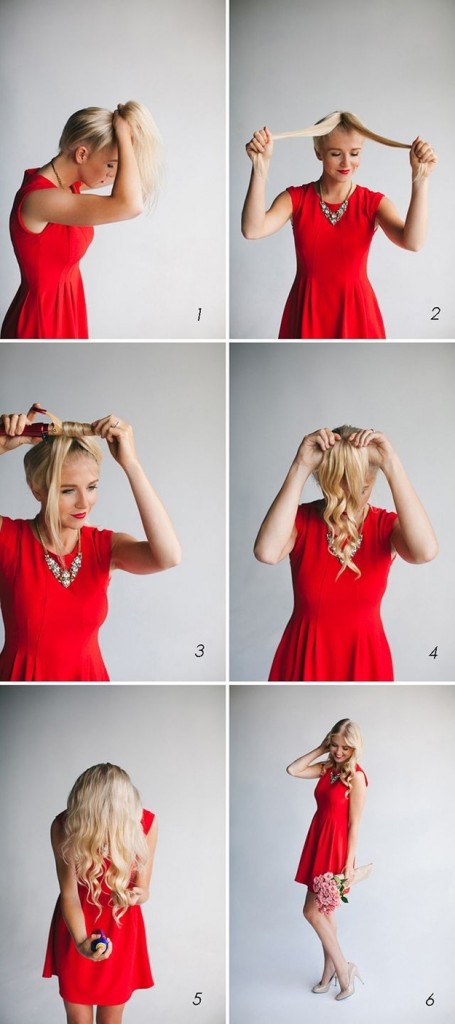 This is the easiest and fastest way to curl your hair. Put your hair up in a high pony and separate it into two sections. Using a curling wand, curl each section, then remove the elastic. Shake out the waves and set with hairspray.
#9. Give Your Hair a Twist With the Tuck and Cover Style

You'll need a soft headband to pull this look off. From the left side of your head, take a chunk of hair and tuck it into the band.. Loop it back and pull to the bottom. Loop it one more time and pull it through again. Repeat the process in the right side of your head. Make sure that the entire headband at the back of your head is covered by your hair.
If you enjoyed reading this post, please click the button below and share with your friends on Facebook 🙂