We're all looking for that miracle hair growth something – whether it's a serum, a hair growth mask, or some sort of method that will just make our hair grow already! And while there ARE many homemade hair growth solutions, this DIY hair growth shampoo takes the cake! Made with all natural ingredients that you can easily find and purchase, this DIY hair growth shampoo works to grow, strengthen, and smooth dry, damaged, barely there hair.
DIY Hair Growth Shampoo Recipe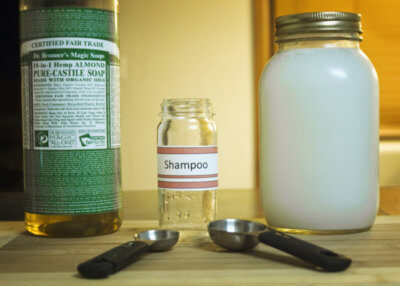 Make your own natural shampoo is not just for those wanting to grow their hair faster, but rather for everyone who wants to lead a healthier life. Commercial shampoos are loaded with unnecessary dyes, perfumes, and other chemicals which can actually dry and damage hair over time.
This homemade hair growth shampoo recipe contains no artificial ingredients, no chemicals, and no damaging ingredients whatsoever. In fact, it's loaded with good-for-you ingredients that actually leave your hair cleaner than ever, removes build-up, and encourages faster, healthier hair growth.
You'll Need:
1/4 cup liquid castile soap
1/4 cup distilled water
1 tsp vegetable glycerin
7 drops rosemary oil
7 drops peppermint oil
1 tbsp castor oil
1/2 tsp vitamin E oil
Directions: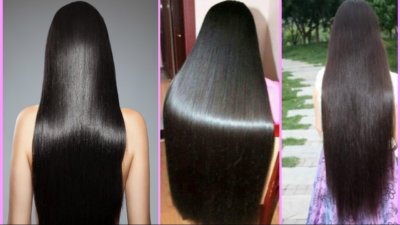 Add all ingredients, one by one, into a clean bottle and shake well.
That's it – your DIY hair growth shampoo is ready to use!
Pour some of the shampoo onto wet hair and work through.
Let it sit for about 2 minutes and rinse off.
Check out this DIY coconut leave-in conditioner which conditions hair leaving it super soft and manageable.
If you like this post, don't forget to share 🙂