Oily hair is most often caused by an excess of sebum, which is the overproduction of oil from the skin. This oil then greases the roots, making hair look dirty as soon as the next day after a shampoo. Although hair is not actually dirty, the overproduction of oily makes it look unwashed and it's something a lot of people suffer from (including myself!). Thankfully, dry shampoos are now readily available for those with oily hair, which means we don't have to wash our hair every single day. This DIY hair mask for oily hair targets the hair at the roots and reduces oil production over time.
DIY Hair Mask for Oily Hair – Recipe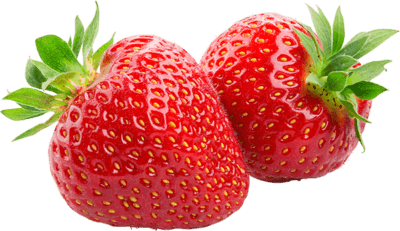 This recipe uses all natural ingredients which target the hair follicles directly to control sebum production. Our DIY hair mask for oily hair uses strawberries which are amazing at targeting oil production.
Strawberries are also packed full of vitamin C and antioxidants which leave hair healthy, strong, and also encourages growth.
Ingredients:
1/2 cup strawberries
1 tbsp salt
juice of a lemon
Directions:
In a blender, add in your strawberries and blend until a paste forms.
Sieve the strawberry blend to remove all the seeds.
Then, in a separate bowl, mix in the sieved strawberry puree, salt, and juice of a lemon.
Apply to dry, unwashed hair, massaging gently into the scalp.
Leave on for 20-30 minutes and rinse out.
Shampoo and condition as normal.
Benefits of the DIY Hair Mask for Oily Hair:
Strawberries contain antioxidants and vitamin C which detox the hair and provide it with mega shine, softness, and strength.
The salt soaks up the extra oil and also exfoliates the scalp, getting rid of the buildup of dead skin cells.
Lemon juice cleanses and also removes extra oil.
Softer, more manageable hair.
Shiny strands.
Encourages healthy hair growth.
If you like this post, don't forget to share 🙂