If you're suffering from thinning hair or even starting to lose it, you've come to the right place! This DIY mask for thinning hair is SO easy to make (just 2 ingredients) and it's comprised entirely of all natural ingredients. No chemicals, no alcohols, nothing that you can't pronounce. The best part though? It actually works and it's super cheap! So let's get to it!
Homemade Mask For Thinning Hair
One of the main reasons for thinning hair and hair loss is the lack of protein on your scalp. Lack of protein to the scalp can be attributed to many factors including but not limited to overuse of shampoo and stress, just to name a couple! This DIY mask for thinning hair incorporates egg yolks as they are packed with protein, making it an ideal candidate for thinning hair. The egg yolks will prevent hair thinning and loss and also regenerate healthy, strong hair. Egg yolks also contain lecithin which is a great moisturizer for hair, as well as sulfur which is amazing for dandruff. The addition of olive oil is to infuse dry, brittle hair with moisture, repair dry and split ends, and leave your hair softer and more manageable.
Ingredients: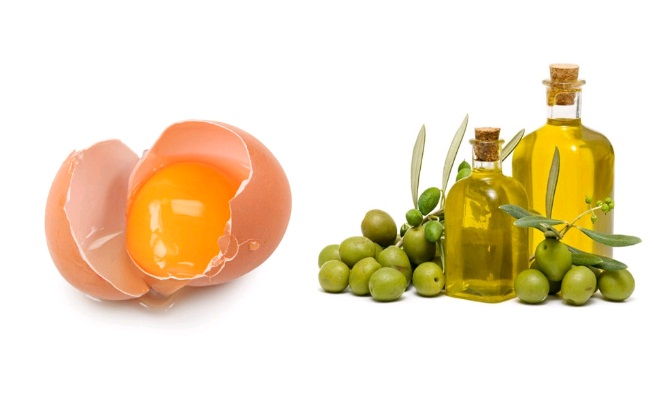 2 egg yolks
4 tbsp olive oil
How To:
In a small bowl, whip the egg yolks with the olive oil until it is well incorporated.
Using your fingers, apply the egg yolk and olive oil mask to your scalp and massage through for 5 minutes. Massaging the scalp will promote blood circulation.
Leave the mask on for 30 minutes. You can use a shower cap to prevent any drippings.
Rinse out mask with warm water and a mild shampoo.
Let hair air dry.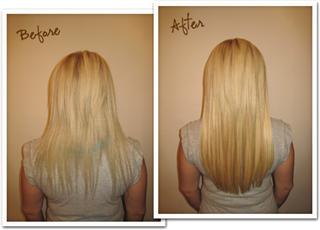 You can use this mask once a week to start fixing dry, brittle, thinning hair. You should notice improvements within a month. Once you start to see your hair getting thicker, use the mask once every two weeks and continue until you are satisfied!
If you enjoyed this post, don't forget to share 🙂