Have you ever tried a hair detox? If not, you should seriously consider it, as detoxing your scalp can help with hair growth, shine, texture improvement, and much more. This DIY scalp detox treatment gets deep into the hair follicles to detoxify the scalp as well as the hair. A scalp detox will remove dirt, buildup, and pollutants that may have been lingering there for quite some time. All of those things can inhibit hair growth, make hair look dull and lackluster, and encourage bacteria and dandruff.
Give yourself this DIY scalp detox treatment once a week to remove toxins, pollutants, dirt, and buildup, and get your hair back to its rightful, glorious state!
DIY Scalp Detox Treatment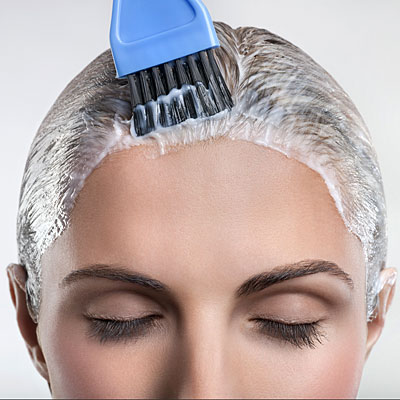 You'll Need:
Directions:
In a small bowl, mix all ingredients together until well combined.
Apply the treatment to dry, unwashed hair, and massage into scalp for 3-5 minutes. Massage in slow, circular motions.
Massaging this treatment into the scalp not only removes toxins, but also gets the blood flowing which helps with a slew of hair problems including thin, breaking hair!
Leave on for 15-20 minutes and rinse out.
Shampoo and condition as normal.
Repeat once a week for a month.
After a month, cut back to twice a month to keep hair detoxed and healthy!
Benefits of DIY Scalp Detox Treatment:
Exfoliates scalp to get rid of dead skin cells
Encourages hair growth
Detoxifies
Removes dirt and buildup
Prevents dandruff
Adds shine and volume
Prevents breakage and damage
Smooths out frizziness
Like this post? Share and Pin 🙂