Split ends can be caused by a multitude of things such as over-processed hair, too many heat styling tools, and not enough trimming, but thankfully there are ways you can reduce the look of split ends as well as repair them! This DIY split ends treatment is gentle enough for all hair types, but also powerful enough to repair damaged hair and split ends. Made with all natural and organic ingredients, this DIY split ends treatment will repair, hydrate, and add shine to damaged, weak, and brittle hair. So say goodbye to split ends once and for all because THIS treatment will destroy them once and for all!
DIY Split Ends Treatment Recipe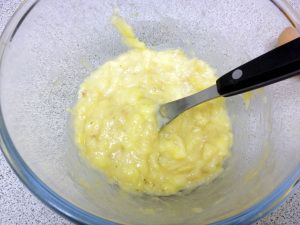 You'll Need:
Directions:
To a blender, add the banana, yogurt, and a few drops of rosewater and freshly squeezed lemon juice.
Blend until the mixture becomes a smooth paste.
Apply treatment to dry hair, starting at the roots and working all the way down to the ends.
Make sure to saturate the ends well, and wrap hair with a soft, light towel or a shower cap.
Leave on for at least 30 minutes, but remember, with any hair mask, the longer the better!
Rinse out and shampoo and condition as normal.
For extra dry hair and split ends, repeat 2-3 times a week.
Why This Works: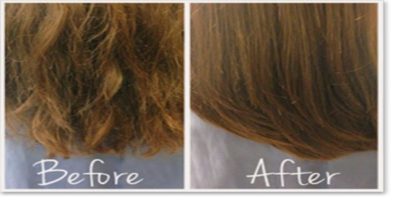 Banans are rich in natural oils, potassium, zinc, iron, and vitamins A, C, and E, bananas help restore your hair's natural elasticity and minimize breakage.
Yogurt  is full of protein, and offers nourishment to dry, damaged hair. Yogurt also contains lactic acid, which is great for cleansing the scalp and clearing away dead skin cells to help your hair follicles grow.
Rosewater and Lemon Juice cleanses the hair and also removes any buildup, dirt, and bacteria.
Like this post? Share and Pin 🙂