Sexy, messy buns are extremely hot right now, and so easy to pull off. Perfect for bad hair days, lazy days, and pretty much any day you want! They look great during the day and effortless chic at night! Here's how to get a messy bun.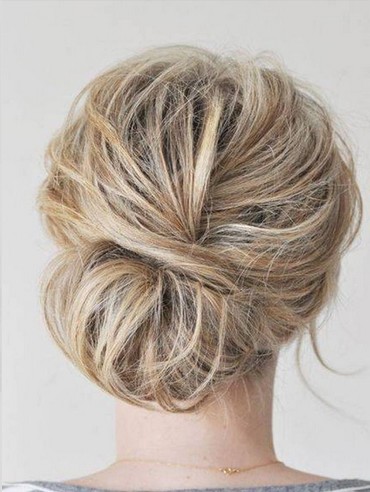 How to do Messy Bun
Start off by sweeping the front part of your hair to one side as to create a fuller crown area. Use your fingers along with a paddle brush to direct both sides to the back of the head.
Gather your hair into a loose pony and secure with an ouchless elastic (sides and back). The base of the pony should rest in the middle of the back of the head. Push your pony up slightly to create fullness at the top of your head. You can stick a bobby pin right underneath to give it some volume. Add some hairspray.
Separate the pony into one inch sections, curling each section loosely. You don't have to do this very carefully, as it is a messy bun, and you just want to get some waves. Holding the curler for about 3 seconds should be enough, depending on the hair thickness.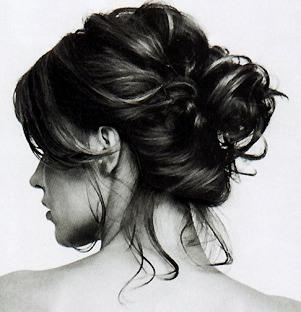 After each section is curled, use a bobby pin to secure the curl loosely against your scalp. When pinning the curls, make sure that you pin some at the top as to form an even and balanced shape.
Once you've finished pinning the curls, use your fingers to gently loosen up the curls, making it look messy. Finish off with a little bit of hair spray and you have a sexy, messy bun!
If you enjoyed this post, don't forget to share:)