Did you know that just like your skin and your body, your hair and scalp also need a little detox now and then? All the pollutants that fly around in the air as well as the fumes can get into the scalp and hair, and without removing the toxins, your hair may be less than healthy. This can result in breaking strands, dry hair and scalp, dull hair, and hair loss. So if you're having trouble growing your hair or you're loosing it, the culprit may be a surplus of toxins. We stumbled upon this homemade hair detox and tried it out for ourselves for a couple of months and we must say, we're super impressed!
After just a couple of weeks of using this homemade hair detox recipe, your hair will feel softer, look shinier, and your hair will start growing faster too. Try it out and see for yourself!
Homemade Hair Detox Recipe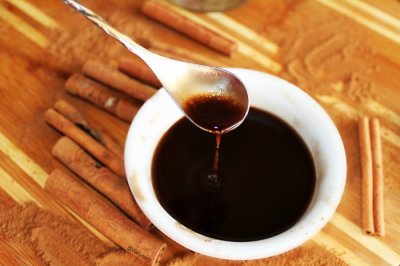 Ingredients:
Directions:
Mix all ingredients together in a small bowl.
Pour the mixture directly onto your scalp and massage gently, making sure to saturate entire scalp.
Massage for 3-5 minutes.
Cover your head with a towel or a shower cap and leave on for 15-20 minutes.
Shampoo and condition as usual and rinse with apple cider vinegar and water.
Baking soda, olive oil, and cinnamon powder work together to remove buildup, control oily scalp, and promote healthy hair growth. The apple cider vinegar rinse gives hair mega shine and also helps to remove buildup.
Use twice a week for two months for best results.
If you like this post, don't forget to share 🙂