Making your own shampoos and body washes can be extremely satisfying, especially because you're not adding a bunch of chemicals and unpronounceable ingredients! This homemade shampoo recipe is made with orange and vanilla honey and can also be used as a body wash. Perfect for all hair types, this homemade shampoo recipe is super easy to make and will cleanse, hydrate, and leave hair super shiny!
Homemade Shampoo Recipe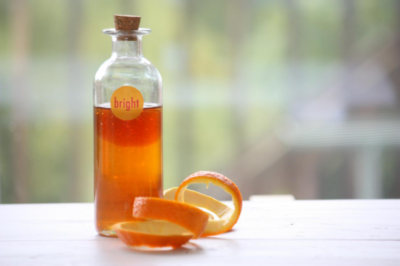 The ingredients used to make this shampoo are pretty standard in most homemade shampoo and body wash recipes, so once you have them the possibilities are endless!
Ingredients:
1/2 cup castile soap
3/4 cup raw honey
1/4 cup African black soap (can also be replaced with castile soap or any other liquid soap)
1 tsp sweet orange essential oil
1/2 tsp vanilla essential oil
Directions:
Pour all ingredients into a clean shampoo bottle and shake well to mix.
Your homemade shampoo and/or bodywash is now ready to use!
Why This Shampoo Is Better Than Store Bought Shampoos:
Natural and organic ingredients
No buildup
No chemicals
Raw honey heals scalp conditions
Moisturizing and hydrating
Repairs damaged hair
Repairs split ends
Encourages hair growth
Smooths frizzy hair
Adds shine
Use as a shampoo and body wash on a regular basis!
Like this post? Share and Pin 🙂