Extra dry skin is a cause of many things including cold, dry climate, not enough oil production (from the skin itself), and/or genetics. Whatever the cause though, dry skin can be a huge pain in the butt, and we're here to help you with that! This homemade healing lotion for extra dry skin will hydrate, moisturize, and heal the driest of skin! Made with simple, all natural ingredients that are good for your skin, this homemade healing lotion will transform your skin from dry and cracked to super soft and silky!
Homemade Healing Lotion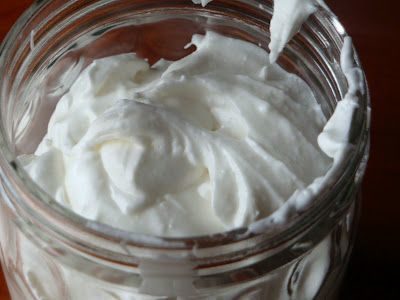 Ingredients:
Directions:
In a double boiler or even in the microwave, melt the coconut oil half-way through and remove from heat.
Stir in vitamin E oil, lavender essential oil, and peppermint essential oil.
Use a hand or stand mixer to whip up the lotion until stiff peaks form (kind of like whipped cream consistency!)
Scoop into a clean, airtight jar and store in a cool, dark place.
If the coconut oil turns to liquid you can always beat it again. If you live in a warmer climate, store your homemade healing lotion in the fridge.
The coconut oil on this lotion is super hydrating and moisturizing, and will quickly seep into the skin. The vitamin E oil repairs skin problems and also prevents cellulite, dark spots, and wrinkles. Lavender oil and peppermint oil will add a really nice scent to the lotion all while absorbing themselves into the skin.
Like this post? Share and Pin 🙂