This DIY hair growth mask recipe uses natural and powerful ingredients to target the root problems of thinning, slow growing hair. Made with aloe vera, castor oil, and vitamin E oil, this DIY hair growth mask will treat scalp issues such as dryness and irritation, which is the number one cause of thinning, breaking, and brittle hair.
For those with thin, breaking, and slow growing hair, this natural remedy works AMAZINGLY and we know because we've tried and tested it over a 3 month period! After just the first month, we saw an incredible difference in hair health, thickness, and length.
Depending on how often you use this hair growth mask, your hair could grow as much as 1-2 inches per week! If at all possible, try to use this mask at least 3 times a week for 1-3 months for best results.
As with anything in life, consistency is key! We cannot expect anything to work properly and effectively if we don't work at it. The same goes for any natural remedy – you have to use it consistently otherwise it simply won't work. Think of it as a workout – if you stop, your efforts will be wasted!
DIY Hair Growth Mask Recipe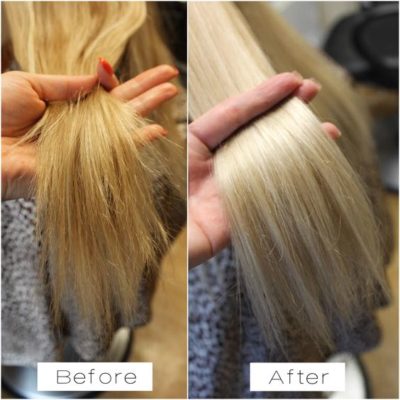 Ingredients
Castor Oil: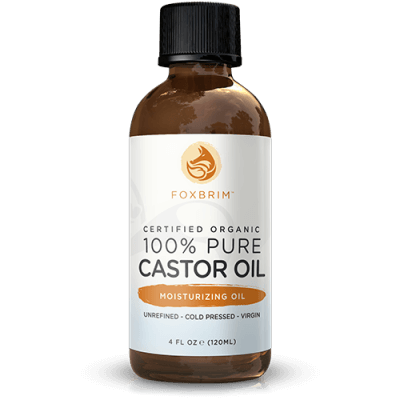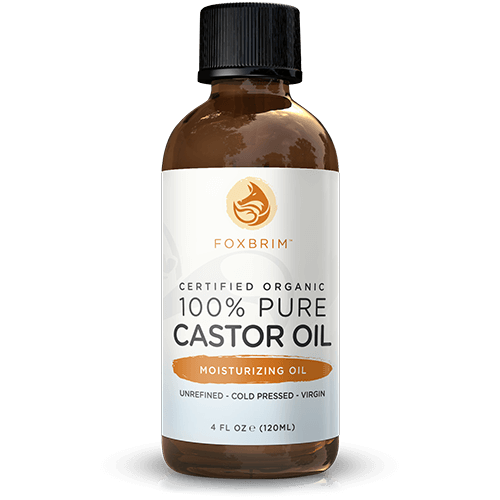 Rich in omega-9 fatty acids, castor oil is one of the most revered oils when it comes to hair growth. It can be found in lots of commercial hair and skin care products. Antioxidants in castor oil help support keratin in hair, which in turn makes hair stronger, shinier, and smoother.
Hydrates and moisturizes dry, brittle hair.
Prevents dryness.
Promotes healthy hair growth.
Strengthens weak hair.
Supports keratin production.
Hydrates scalp and prevents dandruff.
Aloe Vera: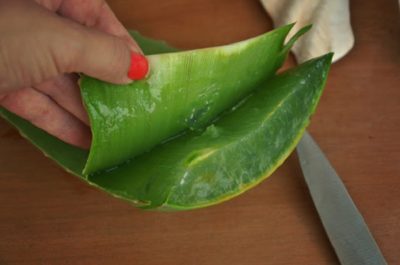 Aloe vera is a natural soother which makes it an excellent candidate for thin hair that may be dry and over-processed. It contains proteolytic enzymes which helps to repair dead skin cells on the scalp. Additionally, it promotes hair growth, shine, smoothness, and prevents itchiness and dandruff.
Repairs dead skin cells on the scalp which encourages faster hair growth.
Conditions dry hair.
Prevents and stops itchiness.
Reduces dandruff.
Promotes healthy hair growth.
Strengthens hair follicles.
Vitamin E: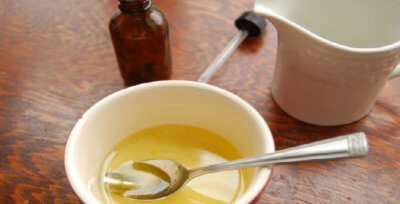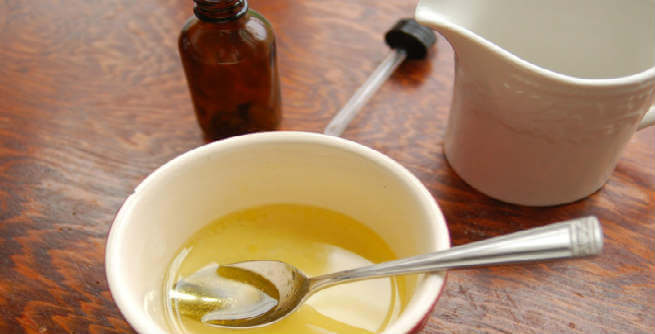 Vitamin E is a natural antioxidant and moisturizer which is essential to dry, brittle hair. It has also been shown to increase circulation to the scalp which in turn enhances hair strength and overall health. Vitamin E oil is also excellent in aiding dry, brittle hair by imparting moisture and hydrating a dry scalp.
Helps to repair are rebuild tissues.
Reduces inflammation.
Repairs damaged hair follicles.
Promotes hair growth and hair strength.
Directions:
Mix 3 tbsp castor oil, the juice from one aloe vera leaf, and 10 vitamin E capsules in a bowl until well blended. Learn more about how to make your own aloe vera gel! If using store bought aloe vera gel, be sure to check the ingredients on the back of the bottle – it should only say 100% pure aloe vera gel!
Apply to dry hair starting at the roots and working through to the ends. Massage mask gently into scalp in slow, circular motions for 3-5 minutes to get the blood flow moving.
Leave on for at least 30 minutes, but the longer you leave it in the better! If you can, leave it on overnight. Cover hair with a shower cap to prevent staining.
Wash out and follow up with your regular shampoo and conditioner.
To give hair some extra shine and smoothness, rinse your hair with a mixture of water and apple cider vinegar. In a bottle, mix half water and half apple cider vinegar. Pour over hair and rinse off. ACV helps to balance the hair's pH, locks in moisture, prevents frizziness, and smooths unruly hair.
For best results, use this DIY hair growth mask recipe twice a week for at least a month before you start seeing results.
DIY Hair Growth Mask Recipe Uses:
Alternatively, you can also use this hair growth mask recipe for other things as well! There is nothing more we love than homemade products that can do double, triple, or even quadruple duties (and this one certainly can!).
Skin Moisturizer
Use the same recipe to massage into skin right after a shower. Aloe vera heals any irritation or redness, while castor oil softens and hydrates the skin. Vitamin E oil prevents dryness and slows down the signs of aging. Can be used as often as needed.
Eyebrow & Eyelash Serum
Use a cotton swab to apply the mixture along your eyelashes and/or eyebrows to help them grow quicker. If it works for the hair on your head, it will also work for your eyebrows and eyelashes!
Makeup Remover
This mask also makes an amazing makeup remover! Not only will it remove the toughest makeup, but it will also hydrate and moisturize skin at the same time. Aloe vera will also help to heal any skin irritations and prevent skin sagging.
Nail Growth Serum
Because castor oil, aloe vera gel, and vitamin E oil have powerful properties which encourage growth, they will also work on your nails! Rub the mixture into your nail beds every night before bed. This will not only hydrate the nails and cuticles, but it will also soften hands, and promote healthy nail growth.
Frizz Tamer
Last but certainly not least, you can use this hair growth mask recipe to tame frizzy hair. Rub about a dime-sized amount into palms and run through your hair, making sure to avoid the scalp.
Like this post? Share and Pin 🙂
For more aloe vera gel recipes, check these out!
5 Aloe Vera Hair Masks for Hair Growth
3 Aloe Vera Face Masks for Every Skin Type
DIY Aloe Vera Ice Cubes For Dark Circles, Puffy Eyes, and Irritated Skin
5 Amazing Beauty Uses for Aloe Vera
DIY Aloe Vera Cream for All Skin Conditions