Wanna know how to get soft and flirty tresses? We'll show you how! Summer is here ladies and that means it's time for a fresh change! There's nothing more I love than soft, feminine tresses that frame the face, so I found the perfect how-to on getting soft and flirty tresses without all the hard work. Let's take a look at how you can get soft and flirty tresses in a pinch!
How to Get Soft and Flirty Tresses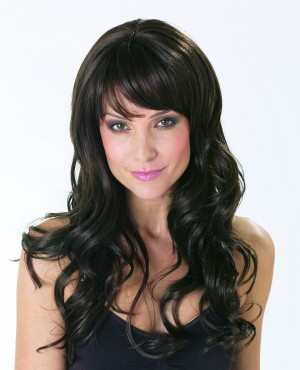 Step 1: Shampoo your hair with a non-straightening shampoo such as Herbal Essences Toussle Me Softly Shmpoo and Conditioner.
Step 2: Apply a volumizing wave-enhancing mousse at the roots and work through to the ends on damp hair. Tilt your head to each side as you blow dry your locks using a diffuser.
Step 3: Using a medium-sized barrel curling iron, curl random sections of hair, leaving the front of the hair smooth for face framing. Finish each curl 1.5 inches from the roots.
Step 4: Using your fingers, brush out your hair and mist with a flexible hairspray.
That's all there is to it and anyone can do it! This method works on almost any hair type and any hair length.
If you like this post, don't forget to share 🙂