Today we're gonna tell you how to save money at the salon! In these days of recession, we can't all afford to go to the salon on a regular basis and that's why we need to figure out how we can save at the salon instead of blowing our money away. Here are some useful tips on how you can save money at the salon.
How to Save Money at the Salon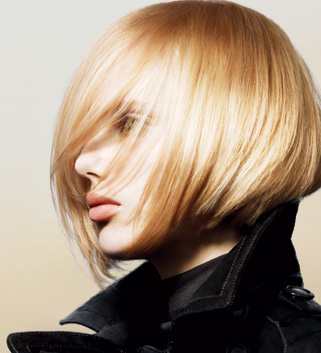 Tip #1: Go With a Protegee
If you've been seeing a top stylist for a while, but can't really afford him/her anymore, try their protegee (junior person) which they have trained. This way, you'll save some money and get the cut and style you want.
Tip #2: Go for Something Simple
If you just want to freshen up your hair a little, go in to a salon and ask them to fringe shape or "dust" your bangs, which most stylists actually do for free. Or, just get a quick cut on your ends to restore the shape which isn't very expensive at all.
Tip #3: Try Before You Buy
If you're switching stylists, don't just automatically assume your new one will do wonders for you. First, go for a simple, inexpensive blowdry to see if you like his/her style and personality, and then decide.
Tip #4: Skip Tips
Ok, so if you've been going to the same stylist for years now, don't skip out on the tip. But, if you actually go to a salon owner, you don't need to tip them! Even so, a tip should be no more than $5-$10!
Tip #5: Save at Home
You don't need to walk into the salon for everything little thing. Try at home hair remedies which can brighten up your hair. Also, try deep conditioners to restore weak, damaged hair.
Tip #6: Color at Home
I actually can't remember the last time I paid to have my hair colored because I do it myself at home. It's actually extremely easy and it'll come out so much cheaper. Just make sure you don't do any drastic changes such as brown to bleach blonde because for that, you really do need to go see a professional.
If you like this post, don't forget to share 🙂